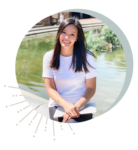 This segment brought to you by http://booksgrowbusiness.com/
The Place Where Professionals and Entrepreneurs Publish To Grow Their Businesses and Leave A Legacy.
In this segment, meet Karen Yee, Sales Coach and Founder of New Futures On Demand.
This is an installment of the Small Business Update from across the Nation and in your town.
INFO: https://newfuturesondemand.com/
Watch: