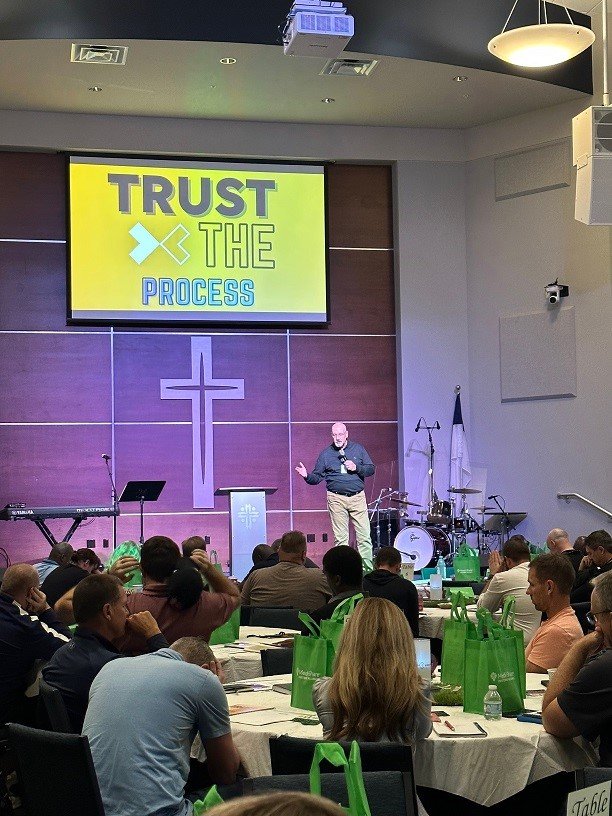 Melbourne, Fl— February 2023, Christian Care Ministry– The nation's leading health care sharing ministry, aligns with the FCA as they play a critical role by working with the youth through sporting activities.  
Christian Care Ministry's mission is to connect people to a Christ-centered community wellness experience based on faith, prayer, and personal responsibility. Through the Medi-Share program, Christians are able to share each other's burdens every day. Through its outreach programs, Christian Care Ministry supports other like-minded non-profits, and providing a meeting space for the local FCA is just one way that CCM can come alongside other organizations striving to serve God by serving others.  "We were blessed to be hosted at Christian Care Ministry's home office in Melbourne. The people are beautiful, and they are on mission for the Lord like we are." – Dan Carter, Fellowship of Christian Athletes Multi-Area Director
The Fellowship of Christian Athletes is a community working to see the world transformed by Jesus Christ through the influence of coaches and athletes. They seek to make disciples through their strategy of engaging, equipping, and empowering coaches and athletes to know and grow in Christ and lead others to do the same.