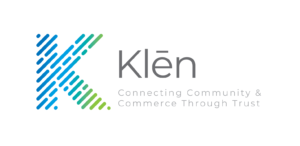 Sacramento CA – Klēn, pronounced "Clean" announces today they are accepting businesses for the early access list of the Klēn Cloud platform, a web app for businesses to communicate to consumers how they are complying with COVID-19 cleaning guidelines. The platform delivers business insights across different types of businesses, locations, and which cleaning and safety actions consumers value the most so businesses can thrive again, quicker. The Klēn mobile application for consumers, displays companies being transparent on how they are taking safety concerns seriously and provides a Klēn Score based on compliance to stated guidelines.
Klēn is powered by Data Innovation Labs (DIL). DIL is a full-service Data Science and Decision Intelligence firm. DIL deploys a wide array of technology and consulting solutions revolving around 4th industrial revolution technology to develop resiliency for organizations, AI for resource allocation modeling and risk management, machine learning for process efficiency, predictive analytics and Data Science. Klēn is DIL's expert response to use emerging technologies to help societies and economies overcome the COVID-19 shock.
"As a Data Scientist and Economic Mathematician, the overall impact of this public health crisis, the increased interoperable network effect across our daily lives, our economies, and how we make decisions now and in the near future, has created a new paradigm for us as individuals and communities. This new landscape presents us with new fiscal, policy, and economic standards that as a collective we haven't faced. We need solutions, and our response is Klēn" stated Sol Girouard, Klēn's CoFounder, Chief Scientist, and CEO and Founder of DIL.
Klēn was designed to empower owners and operators, across small businesses and large enterprises, to provide the necessary transparency in prioritizing the health and safety of workers and consumers. Klēn builds trust by connecting community and commerce with a common goal of thriving in the new normal, by providing companies tools to communicate how they are being stewards of their community.
"The pandemic's business shock has been felt across the globe from small main street businesses who will never reopen to major retailers going bankrupt. Business owners put their hearts and souls into building their dream and are fighting for every inch. Klēn provides them a key communications' infrastructure layer that can be woven into the fiber of their business to help customers understand the measures businesses are taking to protect them" added Matthew Loughran, Klēn's CoFounder, CEO, and CMO of DIL.
The Klēn cloud-based web-app for businesses is currently accepting companies on the waitlist for early access release in August. The Klēn consumer mobile application is also available for consumers to download on Android, (Apple coming soon) for early access release in August. Klēn builds trust by connecting community and commerce now both businesses and consumers can actively participate in direct unbiased communication for health and community wellbeing.
About Klēn:
Klēn delivers transparency and trust by providing organizations tools to communicate COVID-19 compliance to consumers. We utilize our expertise in emerging technologies with ethical deployments to connect communities and commerce, supporting companies who value their community's health and safety. Klēn believes how you do business matters, that's why we are building a better normal while supporting the United Nations Sustainable Development Goals. https://klen.io