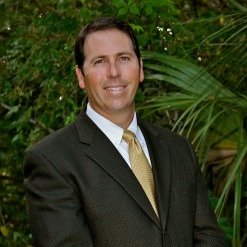 Beshears discusses:
What is "Bank On Yourself," and how is it different from other retirement strategies?
How is this different from what other Financial Advisors/Agents offer?
Listen to the interview on the Business Innovators Radio Network:
https://businessinnovatorsradio.com/interview-with-marc-beshears-entrepreneur-and-founder-of-top-wealth-agenda/ 
Several strategies can be used to make retirement funds last longer. One such method is to use permanent life insurance to supplement income. Permanent life insurance policies have a death benefit paid out to beneficiaries upon death. This death benefit can help cover expenses such as funeral costs and outstanding debts or provide a financial cushion for your loved ones.
In addition to the death benefit, permanent life insurance policies also have a cash value component. This cash value grows tax-deferred and can be accessed via policy loans or withdrawals. The money withdrawn from the policy's cash value is not subject to income tax. This makes permanent life insurance an attractive option for those looking for a way to supplement their retirement income. Policy loans can be used to cover expenses such as travel, healthcare costs, or even just day-to-day living expenses. When structured properly, a permanent life insurance policy can be a valuable tool for stretching retirement funds.
Beshears explained, "Bank On Yourself® is a financial management strategy that uses a unique and flexible vehicle to accomplish many financial goals throughout a person's lifetime.
Over the years, I have worked closely with Pamela Yellen, best-selling author of the book Bank On Yourself®, and with Nelson Nash, best-selling author of the book Becoming Your Own Banker® and the originator of the Infinite Banking Concept®. By teaching my clients this concept, I have helped hundreds of clients run their financial life like a Fortune 500 CEO by becoming their own bankers. By combining the economic principles that banking institutions use with the contractual guarantees of certain insurance products, has proven to be highly beneficial to my clients—enabling them to save more money and have the peace of mind of a fulfilling retirement."
About Marc Beshears
Marc Beshears is on a mission to educate individuals, families, and business owners on how to achieve their financial certainty by growing, protecting, and leveraging their wealth in a safe and predictable environment.
Marc, a successful entrepreneur, is a leader in a variety of industries and owns four prospering companies in Florida. He thrives as a financial mentor and belongs to an exclusive group of top insurance professionals under the Bank on Yourself brand. Since joining this elite group, Marc has been named Producer of the Year, 3x Top Five Producer of the Year, 4x Top Ten Producer of the Year. He is co-author of the #1 Amazon bestseller The Secret to Lifetime Financial Security.
Over the years, Marc has helped hundreds of clients take control of their finances and reach their financial goals without taking unnecessary risks. That's why his clients think of him as their "secret weapon", helping them build and safeguard their wealth.
Marc is founder of Top Wealth Agenda and started his business following the 2008 financial crisis when he was compelled to teach others how to avoid financial losses and hardships by using properly designed insurance strategies to provide multiple benefits for families and business owners.
Learn more: https://topwealthagenda.com/