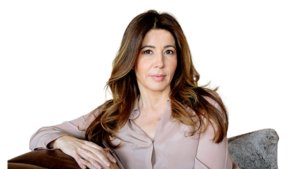 Paulina Kay, founder of Kay Consulting, and a lifelong student of the art of personal connections in emotionally charged relationships, is offering a free copy of her new book,

True Joy for the Retired:

A Holistic Approach to Spreading the Love to our Forgotten Elderly

, through her website for a limited time.

True Joy for the Retired offers insight into the reality of the well-being of seniors with a focus on their mental and emotional health. Even with tremendous technological advances, elders are often marginalized, with younger generations failing to take advantage of their vast knowledge and experience. In her book, Kay posits a change in this paradigm: for society to allow the elderly to play a more active and productive role in communities and to make connections with them to learn from their wisdom.

As Kay points out, the elderly are treated much differently in other parts of the world. She shares ideas for groundbreaking programs that are aimed at not only supporting the elderly but also allowing the to make connections with younger people in their communities. She shares several personal stories of the elderly who have enriched her life and inspires others to reach out to those around them to benefit from their expertise and lifetimes of learning. Through these stories, she illustrates how necessary it is to show gratitude, love and appreciation for every generation.