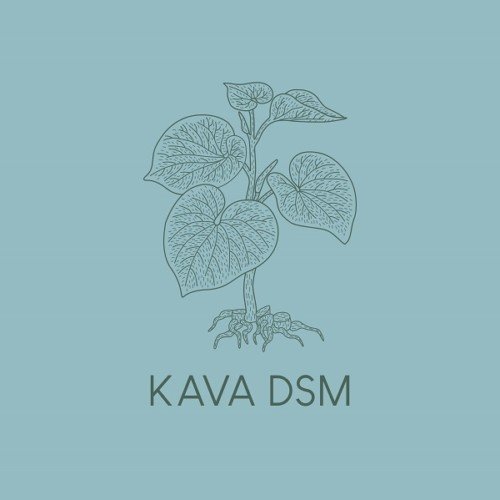 It's the day anyone interested in good health and total wellness has been anticipating – the Grand Opening of Kava DSM! The perfect blend of healthy, satisfying treats in trendy downtown Des Moines. Part coffee shop. Part health food shop. Part natural tea shop. And all in a relaxed, modern tropical environment. 
Kava DSM is a labor of love for the community of Des Moines and beyond brought to you by Ben and Sarah Outlaw (Natural Health Improvement Center of Des Moines) and David Tracy of Northgate Marketing. It's the first Kava Bar in Des Moines!
It is a place where people can come together for work or play without alcohol to relax, unwind, and be nourished. It is a community collaboration bringing together some local favorites, including Nourished DSM and Sleepy Cat Coffee Roasters.
Sarah Outlaw commented, "Having the opportunity to provide a safe, non-alcoholic environment to Des Moines and opening the first kava bar in the area is very exciting to us! We will feature Paleo waffles, smoothies, smoothie bowls, Kava and Kava mocktails, coffee, plant-based gelato, grab-and-go salads and other goodies, and more! Paradise awaits you! When you walk inside, you will see stunning tropical plants from Petals & Moss displaying a blend of the Islands and the beautiful Jersey Shore where Sarah is originally from. If you think the ambiance is amazing, wait until you see our food creations! Everything is a feast for the eyes AND the stomach."