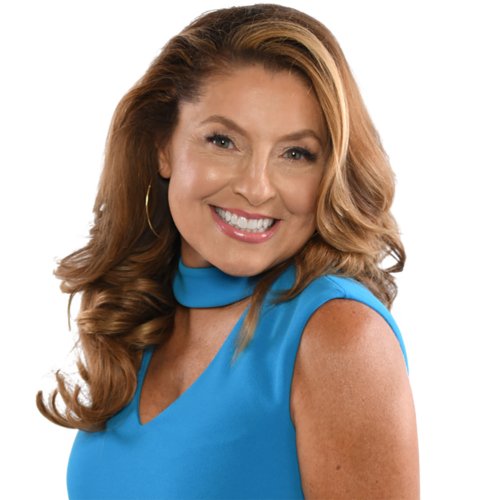 When it comes to professional leadership, being a confident and powerful communicator is key. And that starts with the voice.  Whether it's on Zoom, live presentations, or management meetings, professionals in any field who can speak with confidence and control have the edge.
On a recent episode of Influencers Radio with Jack Mize, Voice and Confidence Coach Sloane Reali discussed how she is helping professionals across industries find confidence through the power of voice.
For over 20 years, Sloane has been helping not just singers but public speakers, teachers, therapists, doctors, and authors to prepare vocally in their professions. She has been featured on Television and Radio as an expert on the power of voice and has worked with clients to prepare for auditions including American Idol, The Voice, Glee, and Disney.
Over the last 10 years, Sloane has gained recognition in the medical community for her work with students who come to her after an illness or injury has affected their vocal ability.  During the interview, she explained how her work has evolved far beyond helping singers and industry leaders, saying, "It started about a decade ago when a woman came in with something I'd never heard of called VCD, Vocal Cord Dysfunction. An ear, nose, and throat doctor had referred her and said, 'You need to go get some Vocal Coaching.' I told her what I do and that I didn't know if this is going to work. But let's try it. Sure enough… it worked. I had a young man who had brain cancer, a tumor, when they went in to operate, they got the cancer out, but they botched the vocal cords from anesthesia somehow. I've worked with different clients whose vocal cords were affected related to surgery and the precursor is always 'I'm not sure if this is going to work. But let's try what I've been doing for almost 20 years and see if you can get some relief. Let's see what kind of results we can get.' If there are no physical issues going on, I guarantee my work. It starts with that very first hour we're together. You will see, feel, and hear something significantly changed with your voice before you leave your session with me. If you're coming to me with a physical issue, medical-related, the caveat is always  'I'm not sure if I can help you,  but let's try this.' And I surprised myself. The stuff I'm able to help people with has been so exciting."