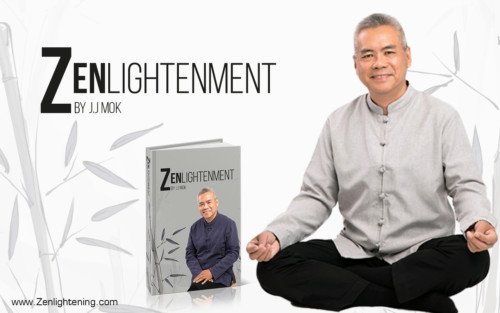 Life is full of joy and peace, but sometimes it also has stress and pressure. Different people have different ways of coping and handling tension in life, that is why it is a good thing that there are many alternatives and refreshing ways invented for the benefit of others. One of these new ways is the Zenlightenment.
What is Zenlightenment?
The word Zenlightenment is a wordplay between the words "Zen", a Japanese Buddhism state which means relaxing and not worrying about the difficult and stressful things in life, and "Enlightenment" which means being blessed or marked by the non-appearance of one's desire and suffering.
It is teaching yourself to have happiness, hope, and inner peace by meditation and getting rid of any negativity and earthly desires. It is putting your mind into focus of the things surrounding you and using the proper posture, meditation, and position that could help you in your journey to find wisdom and enlightenment.
Zenlightenment by J.J. Mok