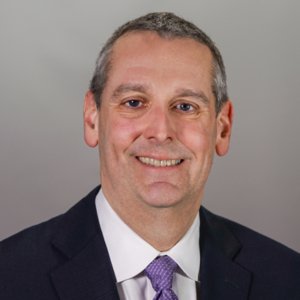 All-Star financial expert Mike McGlothlin's recent release,
"Free Throws for Financial Professionals: Winning Principles for Unlocking Business Success,
" hit multiple best seller lists on Amazon.com, climbing all the way to number one in Insurance on October 16, 2018. The book also appeared on the best seller list in Canada and the UK, as well as taking the number one position on the new release lists for both insurance and sales and selling.
In "Free Throws for Financial Professionals" financial expert Mike McGlothlin takes practical leadership principles learned during his time as a student manager under legendary coach Bob Knight and translates them into simple, foundational strategies that will help every financial planner boost their business growth.
The financial services industry is being disrupted by regulations, people living longer, and the largest change to the workforce the US has ever seen. Financial planners are frustrated and working harder than ever to succeed, and this disruption is the wall between them and their business growth. Thankfully, this wall can be knocked down. "Free Throws for Financial Professionals" helps financial planners conquer this frustration, grow their businesses, and reap the success they truly want. The book is available on Amazon in both print and Kindle formats.
In response to the book hitting multiple best seller categories, McGlothlin shared, "The success of the book on launch day clearly demonstrates the hunger and passion financial professionals have around not only building a successful business but helping as many Americans as possible reach their financial goals. The insights outlined in the book come from my own personal experience of building a highly successful business and career in financial services. I am grateful for the opportunity to share and help thousands of financial professionals do the same."
ABOUT THE AUTHOR
Mike McGlothlin is a team leader, retirement industry activist and disciple of Indiana Hoosier basketball.
As executive vice president of retirement products at Ash Brokerage, he and his team help financial planners provide income planning solutions focused on longevity and efficiency. He also provides guidance and assistance for advisors and broker-dealers navigating marketplace and regulatory changes.
With more than 25 years of industry experience, McGlothlin is a sought-after author and speaker focused on helping advisors bring true value to their business. He became a certified Go- Giver coach and speaker so he could share the Five Laws of Stratospheric Success and show others how the philosophy could change their work and life. He's also a certified StoryBrand guide, helping advisors find results from their marketing efforts.
McGlothlin's web series, "Winning Strategies," provides insight and motivation for financial advisors in many forms — blogs, videos a podcast and more. His blogs have been turned into two books, "Above the Clouds … Winning Strategies from 30,000 Feet" and "Winning Strategies: The New Rules for Retirement Planning". "Free Throws for Financial Professionals" is his third book.
McGlothlin is a graduate of the Kelley School of Business at Indiana University, where he majored in business economics, public policy and business analysis. In addition to his Indiana life and health insurance license, he has active series 6, 26 and 63 registrations. He's also a Certified Financial Planner®, Chartered Life Underwriter®, Chartered Financial Consultant® and Life Underwriter Training Council Fellow®. He remains active with many professional associations, and currently serves on the executive committee for the Society of Financial Service Professionals.
To learn more about Mike McGlothlin, visit FreeThrowsForPros.