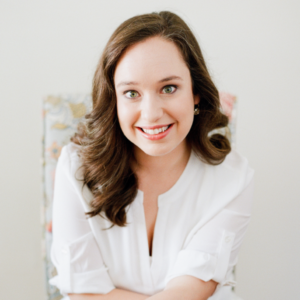 Franceschi, brand creator and speaker, celebrated several professional milestones on Thursday, October 25, 2018: her debut book,
"Permission to Try: 11 Things You May Need to Hear When You're Scared to Change Your Life,"
made the #1 Amazon best seller lists in 4 categories, while Franceschi's business, Greatest Story Creative®, reached its official 5-year anniversary. The self-help title about changing careers, finding purpose, and reinventing yourself also garnered 5 other top rankings in 5 additional categories and appeared as the #1 new release in 7 categories.
"Permission to Try"
tells the story of why and how Franceschi quit a dream job at The Walt Disney Studios in 2013 to reinvent herself as an entrepreneur.
In a 2016 survey, LinkedIn reported that job-hopping has nearly doubled among millennials over the last 20 years. With people changing jobs more than ever, Franceschi's book was created to empower people to switch careers, start a business, and take big risks. It features relatable, vulnerable stories, advice, and exercises pulled from both Franceschi's past in corporate America and present as a business owner.
"Permission to Try" spans 10 years, from Franceschi's 5-year corporate career through a 5+ year role as a speaker and brand creator with Greatest Story Creative. Well-known for the often sold-out, signature workshop series in Durham, NC, "Branding with Annie," Franceschi consults with service-based solopreneurs, coaches, and consultants nationwide to tell their stories through copywriting and graphic logos, taglines, business cards, and more.
When asked why she wrote the book, Franceschi shares, "Seeking permission can keep us in jobs we hate, relationships that are toxic, and lives we don't want. The only way we can change our lives for the better is to give ourselves permission to try. I've learned this firsthand throughout my career, so the book is a powerful way to give anyone who's feeling lost or afraid more ways to take action and find happiness and success in their lives." Franceschi credits the advice included in the book with helping her build a profitable, successful business, discover a fulfilling purpose, and better handle fears, failures, and disapproval from others. Encompassing both professional and personal risk tasking, "Permission to Try" also explores facing and processing difficult life challenges including infertility, grief, and the loss of a parent.
Bestselling author and acclaimed speaker Richie Norton (The Power of Starting Something Stupid) calls the book, "Powerful and practical. Everything you need to start doing what matters. Annie's reinvented herself and helped hundreds do the same." Award-winning documentary film director Tricia Russo (Love Always, Mom) adds that the way Franceschi shares her story is "… honest, focused, and inspiring. Though it's scary to consider changing your life, reading this book felt like being led with a very sturdy hand on my back. Annie's right – we can find our calling at any age; better late than never!"
"Permission to Try: 11 Things You Need to Hear When You're Scared to Change Your Life" is the motivational guide to finding the courage to discover purpose and take big leaps. It is available in both Kindle and print versions on Amazon.com.
About Annie Franceschi
Annie Franceschi is an author, speaker, and the founder of Greatest Story Creative, a small business branding agency based in Durham, NC. As a brand creator, Franceschi works with small business owners and entrepreneurs nationwide to help them show their value, tell their story, and grow their businesses through both written and visual branding, including logos, taglines, and websites.
Having branded more than 70 businesses, advised hundreds, and spoken for thousands, Franceschi is a sought-after professional motivational speaker on entrepreneurship and branding. She is also a Duke University alumna with more than 10 years in the field of storytelling. Learn more at https://www.anniefranceschi.com/.
A full press kit can be found on her website.