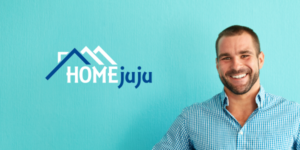 Stevens, who specializes in helping homeowners with making the right choices around the house when it comes to upgrades and new purchases, has created a brand new website called HomeJuJu.com.
When ask how he came up with the name HomeJuJu, Stevens said "I wanted to come up with something that was different but still got the point across. Obviously, the word home because that is the main focus and I have always liked the word juju, which is a West African word for magic. So in essence you have Home Magic."
Stevens went on to say that you can expect to find everything from floor jack reviews, to top selling professional paint sprayers, even meat grinder reviews, along with tackling the hard topics like, electric vs gas tankless water heaters.
Stevens states: "The site is meant to share information with homeowners so they can make better choices when they want to upgrade or invest in anything around the home. My goal is to break things down and make even the most complex home investment seem easy for the average homeowner. To me I want to empower homeowners to not be taken advantage of and to make the best choice for them."
Stevens has been a contractor and in the home repair industry for over 11 years. He believes that every homeowner should be educated so that they can make informed decisions around the house, given that their home is one of the biggest financial investments they will make.
For more info on HomeJuJu, go to https://homejuju.com/