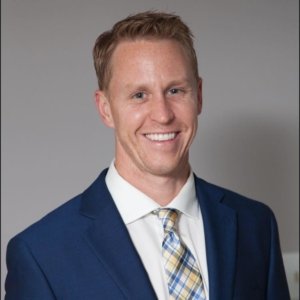 (BOSTON)
–During a recent interview on
Small Business Trendsetters
,
Boston-based Financial Planner
Mark Condon revealed insights and advice on smart retirement planning to help professionals get the most out of retirement savings now and in the future.
To read the full interview, visit https://smallbusinesstrendsetters.com/financial-planner-mark-condon-reveals-methods-to-maximize-retirement-income/.
Condon is a financial services professional with Commonwealth Financial Group specializing in helping clients meet and exceed their essential financial needs and goals by uncovering money-making and money-saving opportunities.
When asked about mistakes professionals make when it comes to financial planning for retirement, he said "The big mistake I see people making with their 401k is that they are contributing above and beyond their company match. Instead of filling up a bucket of money that is 100 percent taxable at a later date, you can put the extra money in something that will work more efficiently."
Condon recommends saving 15 to 20 percent for retirement. Most people save between five and 10 percent of their income for retirement through a pre-tax 401k, with an employer typically offering a three to six percent matching contribution. When professionals are able to save more income beyond that match, a 100-percent tax-free Roth IRA may make more sense. Not all companies offer a 401k plan so Condon also helps clients research and choose alternative retirement plans.
Condon is a registered representative of, and offers securities and investment advisory services through, MML Investors Services, LLC. Member SIPC www.sipc.org, 101 Federal St, Suite 800, Boston, MA 02110. Tel: 617-439-4389 – CRN202101-242368. To learn more financial planning strategies, schedule a complimentary conversation with Condon at https://calendly.com/markcondon/15min. Reporters can schedule an interview with him by emailing MarkCondon@FinancialGuide.com or calling 781-603-3202.
###
Location Info:
Commonwealth Financial Group
101 Federal St Suite 800, Boston, MA 02110
(617) 439-4389