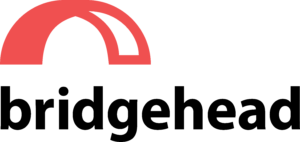 Bridgehead creates extensive and bespoke go to market strategies which are proven to create a return on investment within a 90-day period. Their accumulated expertise offers a unique ability to assess how best to align each client within a new region or country. Bridgehead identify the pressure points and deliver a manned solution to oversee the sales and routes to market.
The coveted and complex European market is regarded as an unlimited pool of potential to transatlantic opportunists. As Bridgehead open their Canadian office, the link between transatlantic and European business has never been simpler and more readily accessible.
The Canadian office will provide an immeasurable wealth of North American industry expertise, aiding the process with European associates. Bridgehead positions itself as a guaranteed 90-day result service, with geographically coordinated members of their team applying their culture aligned knowledge to your business. Their service is divided between four elements; discovery, strategic planning, execution and acceleration and growth. Bridgehead's tailored plan with each client partner requires alternating balances between these four elements, though each are critical for success.