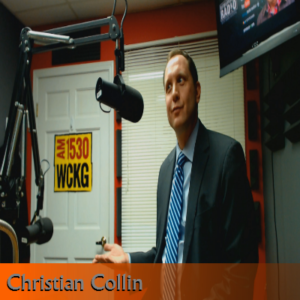 On a recent episode of Remarkable Radio with Mark Imperial, Christian Collin, Family Law Attorney with Collin Law Offices in Chicago and LaGrange, IL, spoke about The Divorce Process.
According to Collin, most people are interested in how long the case is going to take and how much it's going to cost.
Collin said, "Ultimately the cost and length of any cases depend upon the complexity in terms of the issues that are being contested. So I try to advise clients that 'reasonable-ness' is really the key – because if you are willing to negotiate in good faith, there's a much greater likelihood that we're going to be able to resolve the case more quickly. If you dig in your heels and you're stubborn about everything, it's going to make it much more difficult, and the case is going to drag on and probably become much more expensive. So I try to educate the clients in terms of what the process is going to be and I try to create realistic expectations because I think a lot of people have a lot of misconceptions about how the law works – from a practical standpoint, as well as what they may or may not be entitled to".