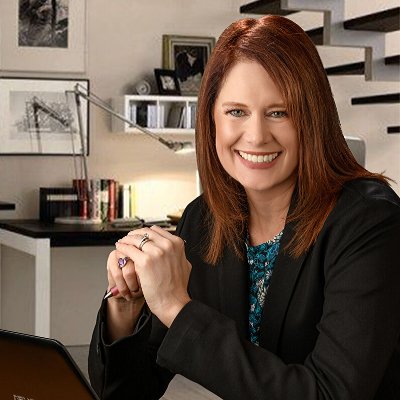 Christina Lael discusses how she helps entrepreneurs reduce their taxes while growing their businesses.
Listen to the interview on the Business Innovators Radio Network: 
https://businessinnovatorsradio.com/interview-with-christina-lael-tax-attorney-with-freedom-tax-plans-discussing-the-correct-way-to-set-up-business-entity-for-maximum-tax-savings/
When it comes to taxes, there are many things that entrepreneurs need to keep in mind. However, they can save themselves a lot of money in the long run by taking some simple steps when setting up their business entity. Here are some top tips for entrepreneurs to consider when setting up their business entity to save the most in taxes:
Incorporate the business. This is one of the simplest and most effective ways to save on taxes. By incorporating a business, they can take advantage of many tax breaks and deductions unavailable to sole proprietorships and partnerships.
Choose the proper business structure. The type of business entity they choose will significantly impact their tax bill. For example, C corporations are subject to double taxation, meaning they are taxed on their profits and then again on the dividends paid to shareholders. S corporations, however, are only taxed once on their profits.
Take advantage of all the deductions and credits available to the business. Several deductions and credits are available to companies, including research and development, equipment purchases, and hiring employees. Make sure to take advantage of all the deductions and credits that apply to a business to minimize the tax bill.
Hire a tax professional. This is one of the best ways to save on taxes. A tax professional can help you navigate the complex tax code and ensure that businesses are taking advantage of all the deductions and credits available to the business. They can also help plan for future tax liability to minimize the tax bill in the future.
By following these tips, entrepreneurs can save significant money on their taxes. By taking some simple steps when setting up their business entity, they can ensure that they are paying the minimum amount of taxes possible.
Christina explained: "I am a Tax Attorney and a CPA with 10+ years experience. My team and I focus on legally and aggressively reducing tax liability for entrepreneurs. Because this is our focus, we are the best at what we do. We work with some of the country's most elite financial advisors and CPAs to develop advanced strategies for maximum tax reduction and wealth creation."
Their Freedom Tax Plans program is 110% guaranteed to save any business owner thousands in taxes or 110% of the money back for a ridiculously low price. Learn more: https://freedomtax.io
About Christina Lael
Christina Lael is a Certified Public Accountant, an attorney, a Certified Tax Planner, and a self-proclaimed "tax nerd." She reads case law like some people binge-watch Netflix and gets excited when she discovers anything new. Apart from spending time with her family and playing golf or tennis, nothing gives her more pleasure than seeing the reaction her clients have when she demonstrates how much their new tax plan will save them.
She is positively obsessed with helping clients structure their businesses in a way that legally saves them the maximum in taxes, funds their retirement accounts quicker, and avoids astronomical taxes when/if they sell.
Christina is one of only 60 tax coaches certified by the American Institute of Certified Tax Planners

, the premier organization providing ongoing education in proactive tax-planning strategies.
Christina is a frequent guest on popular podcasts, frequently speaks on changes in tax regulations, has released the book Thinking Outside The Tax Box, and is a popular instructor for several continuing education providers.