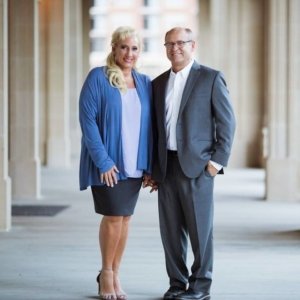 New York- New Life Vision, LLC announced the book, "Real Estate Rock Stars: Real Estate Leaders Rocking The Real Estate Industry Today " reached number 1 on the Amazon Best Seller List on the day it debuted.
The new real estate leadership book showcases leading real estate experts officially launched on August 7, 2018, and secured the rank of #1 Bestseller status on Amazon.com on the day of release.
Debbie Wood authored a chapter in the book "Real Estate Rock Stars: Real Estate Leaders Rocking The Real Estate Industry Today ", and "Debbie's chapter was a vital and valuable contribution to the success of the book" according to publisher TC Bradley.
"Debbie Wood is an amazing business leader and I am thrilled we signed her to this book deal," Bradley concluded.
Debbie has a degree in communications from Oral Roberts University and grew up in a family full of entrepreneurs who have often worked together and began at a young age working with her brother in Michigan. Her family moved often when her father got promotions working for Ford and then later buying businesses in North Carolina and she found this both challenging and exciting, willing to roll up her sleeves and join her family in growing their businesses. Her family believes wholeheartedly in giving great customer service and giving each customer the small-town experience. She watched her Mother and Father joke with customers, offer samples and freebies generously and insist their employees have great attitudes. They mentored their employees and were good to them. Debbie learned what it meant to work hard which she credits to this day for her work ethic and how to manage those older than her, which is more of an "art than a science" her Dad repeatedly told her. Throughout college and beyond she had a typing business called Just Your Type where she edited books, wrote local plays, and worked with teachers and students as well as businesses on projects. When the young family moved to Texas she got the real estate bug by her first accidental house flip. The "think hard" way of entrepreneurism was a great concept to learn with the Rich Dad books which have always stayed with her. Often times, in real estate investing, working hard can cost you and it was a shift that she had to master: Giving other people opportunities to do what their good at so she can "think hard" about what to do next or how to approach a real estate challenge was an important lesson to learn.