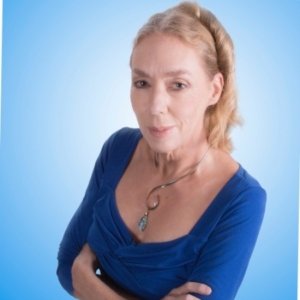 Dozens of books, television shows, documentaries, films, and magazine articles have done their best to parlay the experience of the American prison system, but unless somebody has experienced first hand what goes on behind bars, the experience may not stick with those who view prison life through screens and pages. While the average American may have ideas about the prison system, how much do they really know.
For nearly thirty years, Dr. Karen Gedney has worked behind the scenes in the Nevada state prison system as a doctor for the states' incarcerated citizens. Starting as Nevada's first female prison doctor, Karen's long and complicated journey took her from the role of doctor and of internal medicine specialist to that of a speaker, author, consultant, and of activist. Starting as a young, inexperienced, naive, and ill-equipped physician, Karen found herself constantly in over her head, struggling with the line of work she'd chosen, and wondering if the path she chose was the one that was meant for her. She quickly realized that she had found her calling as a voice for the forgotten and oppressed.
Dr. Gedney's current role as speaker and a medical consultant comes on the heels of a successful run both in the prison medical facilities and working on its reformation outside. Now, she is using her expertise to speak about the troubling issues of the prison system and asks her listeners how a system which is meant to rebuild and reform so often becomes a harbinger of recidivism and punishment.
Are you interested in the workings of the prison system or fascinated by the harrowing first hand tales from someone who has been inside. Dr. Gedney's program is sure to keep viewers on the edges of her seats as she tells stories of prisoners she's met, things she has experienced herself, and how she went from struggling young physician to the passionate speaker who she is today. Topics will include Dr. Gedney's thoughts on what the difference is between justice and revenge, how those differences help and hurt our prison system, prisoner reform versus their punishment, and what it's like to be inside a system which many feel does not effectively meet the goals which it's supposed to meet.
Dr. Gedney's program promises to be an engaging, informative look at prison life that viewers do not see in media. Through personal experience, three-decades of intensive work and observation, and a genuine passion which drove the entire journey, Gedney's words will leave a mark on passionate activists and casual observers alike. Join her as she discusses these issues and many more, from the power of positive reinforcement among prisoners, the importance of a proper healthcare system for those who are locked up, and how we can use the problems of our current system to mentor youths about the dangers of ending up inside the system.
Gedney's program will be the first in the Nevada Women Authors Series. The program will be followed by a book signing with Dr. Gadney, and refreshments will be available for all patrons of the event.
Tickets will cost $20 dollars for members, $25 dollars for non-members, and $10 for students under 16 years of age.
Visit our website for more information.
Registration forms can be found here.
Contact us for more information, or call Patti Bernard (775)826-3612 or Barbara Guerin (949)202-7524
Location Info:
The Continuum
3700 Grant Dr A, Reno, NV 89509