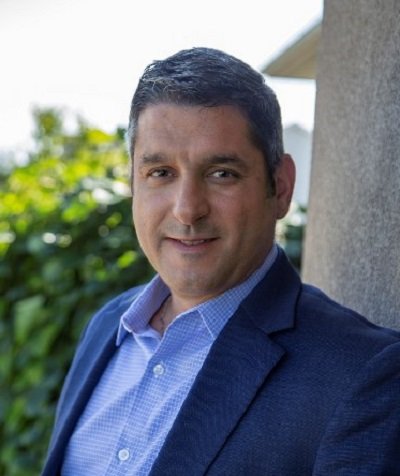 Enrico Brex discusses his approach to helping his clients create a savings plan that makes sense for a successful future.
 Questions covered in this interview include:
Is cash value in permanent life insurance taxable
How to use permanent life insurance to pay for my child's college tuition
Is there any way to be more tax-efficient with my savings
Enrico brings a fresh perspective on the lifetime tax implications of the financial decisions you are making today. Brex explained, "Taxes are one of the biggest risks to the safety of our money. When you pay taxes on your earnings is your decision. Choosing to postpone paying taxes puts your money at risk for future unknown taxes at unknown dates. Certain forms of wealth building life insurance provide dozens of "living benefits" not found in traditional forms of investment assets. They are collateral assets with benefits such as tax-free growth, tax-free distributions, tax-free death benefit, leverage opportunities, uninterrupted compound growth, protection for a chronic or critical illness and a long-term care event, etc."
ERC specializes in working with clients who value a close, personal, long-term relationship with a trusted, knowledgeable advisor. Their unique process has helped their clients create a comprehensive plan that integrates their values, beliefs, goals, and objectives. They take time to understand their clients' individual circumstances, enabling them to provide clients with customized strategies.
Listen to the interview on the Business Innovators Radio Network:
https://businessinnovatorsradio.com/interview-with-enrico-brex-financial-advisor-with-elite-retirement-consultants/
About  Enrico Brex
Enrico is a life insurance specialist at Elite Retirement Consultants in Sparta, NJ. He strives to provide personalized service to valued clients, including implementing advanced insurance planning. Enrico's s diverse professional background assists with providing a holistic approach to estate planning.
Enrico has been a small business owner and has also served in executive management for a sporting goods manufacturing company. He possesses series 6, 63, 65, life and health insurance licenses.
Learn More: https://www.erc401.com/
The content is developed from sources believed to be providing accurate information. The information in this material is not intended as tax or legal advice. Please consult legal or tax professionals for specific information regarding your individual situation.The opinions expressed and material provided are for general information, and should not be considered a solicitation for the purchase or sale of any security.