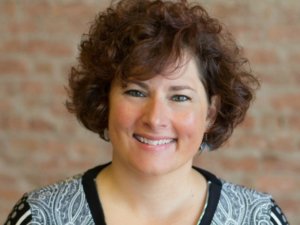 Kc Rossi loves everything about business. "It's in my DNA," she says.
But Rossi's path to millionaire entrepreneur status did not follow a straight path. Together with her business partner, Rossi developed several ventures that did well in the short-term but were unsustainable in the long-term. At one point, Rossi had to get a job at McDonald's just to make ends meet – but she never gave up on her dream of building a successful business. "We did everything from exterior house painting, to wildlife tee shirts, beeswax candles, fine art and festival concessions," Rossi recalls. "Literally, we had nine businesses."
Determined to persevere, Rossi's tenth small business venture finally gained momentum and became a huge success, grossing $1.7 million in its best year.
Eventually, Rossi leveraged her brick and mortar experience and ventured into the world of digital marketing and businesses coaching, where she acquired the skills to help her clients grow their email lists, execute six-figure launches, and align solopreneurs with their core strengths.
Today, Rossi channels her love of business into coaching her clients on how to run their business without burnout. She incorporates a holistic approach to business growth while encouraging business owners to keep an eye on their body, mind, and spirit.
Rossi offers a simple process for helping business owners get clarity and create momentum.
The first step is to understand who their audience is. "When we're speaking to everyone, we're really speaking to no one," Rossi explains. "So, once we refine who would best be served with what we offer, it's so much easier to create and market with that group in mind."
The second step is to brainstorm their unique strength. According to Rossi, that means, "Really getting clear on the problems that they solve and approaching it from that perspective. This puts them in the right mindset of providing concrete results from the product that they're going to create."
The third step is to take out an old-fashioned pen and paper and create a simple outline or framework for what they intend to create. "There's something about taking a white piece of paper and creating something from nothing," Rossi explains. "In our business, we went from a white piece of paper and crafted a multi-million-dollar idea."
The cornerstone of Rossi's philosophy is conveyed in a highly actionable, customized program that gives her clients the confidence and clarity they need to achieve big results. "Since working with Kc, I've got clarity and focus abounds as I move through the steps toward bringing my dream into reality," says Lyn Magill, a client of Rossi's. "This has truly been a very exhilarating experience from a truly awesome coach."
Rossi believes that taking an idea and making it work is what makes business fun. "Anyone (even a McDonald's employee) can persevere and create something from nothing – something that banks seven figures and touches thousands of people around the world," Rossi says.
Above all, don't give up. "If you've got an idea, pursue it," Rossi encourages. "If it doesn't work the first time, try again. Tweak, test, perfect. People are waiting for your innovation!"
Kc Rossi is a Transformative Business Coach with over 25 years of direct experience in the business world, ranging from gourmet foods to aromatherapy to business coaching for solopreneurs.
For more information about Kc Rossi business coaching and growth programs, visit www.kcrossi.com.