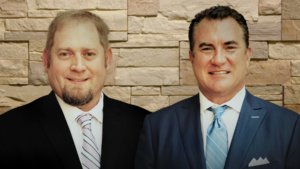 In a powerhouse team-up that's guaranteed to fire up the movers and shakers in charity fundraising, auctioneers par excellence Rick Miller and Jason Ledlow team up to head Fund Your Org, a dynamic company based in Tulsa, Oklahoma. Together, they head a dream team that aims to raise $100 million a year, to reach $1 billion fundraising dollars for charities within 10 years.
CEO, Rick Miller does not consider this too much of a tall order. He founded Fund Your Org on the back of his career experience in advising non-profit leaders, planning committees, and leadership boards on formulating and executing an effective fundraising strategy.
As Fund Your Org's president, Jason Ledlow complements Miller's vision and strategy through expert operations management, strategic alliances, and dynamic implementation to meet targets.
This power alliance promises to provide organizations with valuable expertise to, not just meet but exceed, event fundraising goals, banking on their experience doing so at over 300 events around the country, and counting.