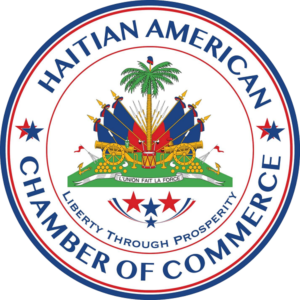 The Haitian American Chamber of Commerce
in collaboration with
Young Humanitarians
and Cherfilus & McCormick Foundation presents a panel of women and their achievements over The Health and Wellness Luncheon. The luncheon will be hosted in the Signature Grand 6900 State Road 84 Davie FL on Sunday, September 15, 2019 from noon to 4 p.m.
The Health and Wellness Luncheon provides a unique and remarkable opportunity to the local executives to discuss the challenges faced by them in balancing support by bringing them under one roof. It also provides a chance to celebrate and thank the numerous partners and collaborators who have joined in to make an impact and be a part of the movement for healthy business community. The event will feature keynote speaker Sheila Mc.Cormick, who serves as the chairperson for the Women Leadership Committee.
Another highlight of this luncheon is the celebration of many professionals who have made a significant impact and worked to support the health and wellness. For many decades, women have earned the respect and demonstrated the leadership to not only bring their contribution in the workforce but also dominate some of the industries by their commitment and dedication.
The Haitian American Chamber of Commerce, Cherfilus & McCormick and Young Humanitarians look forward to host this luncheon to create a legacy of acknowledgement for the role played by women.
Some key-persons on the panel are:
Dr. Amira Ogunleye, Celebrity Dentist;
Scarlette Clarke, Marketing and Sales Director of Yellow Cab of Broward;
Catherine Minnis, The Minnis Group.
The following will receive Community Leader Award in Advocacy and Health
Retha Boone-Fey, Johnathan Watkins, David Clark, Gino Santorio, Chris Ure and Ray Berry.
About the Haitian American Chamber of Commerce – (HAAMCC) is a 501(c)(3) not-for-profit organization that make alliances with non-profit 501(3) such as Young Humanitarians, The Cherfilus & McCarmick Foundation, other businesses, academic centers, entrepreneurs and individuals invested in promoting entrepreneurship, business expansion, financial stability and wellness of the community at large. We continuously seek to expand our businesses and promote innovation in order to strengthen our region's business community. Visit our website at https://www.haamcc.com.