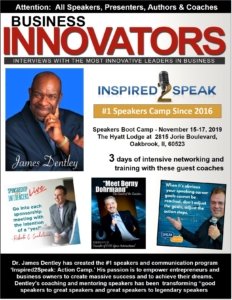 Here Are Some Of The Keynote Speakers :
Berny Dohrmann is the founder Of CEO Space International, CEO Space is the #1 company in the world teaching up-and-coming entrepreneurs. Through up-close and personal interaction with the CEO Space faculty made up of real-world proven CEO's.
Ernesto Verdugo is an Author, Entrepreneur, International Public Speaker, Consultant, Accelerated Learning Practitioner, and Internet Coach. He has worked with tens of thousands of individuals from over 100 nationalities in more than 45 different countries, sharing his know-how in more fields of peak performance, business development, optics, and how to get paid to travel the world.
Roberto C. Candelaria is the Founder of Sponsorship Boot Camp, and the International Best-Selling author of "Relationships Raise Money: A Guide to Corporate Sponsorship" and "Sponsorship For Influencers: Profitable Partnerships in 5 Simple Steps". He's also the creator of The Sponsorship Roadmap, Sponsorship Crash Course, and Sponsorship 901, and his strategies have transformed the way global influencers and organizations increase their bottom line by getting sponsored and leveraging their platforms for profitability.
Dr. James Dentley hosts and speaks at events all over the world! He is the best-selling author of the books 'The 5 Frequencies of High Performance', 'Life Lived In High Definition' and 'MLM Mastery.' He has spent over three decades working with start-ups to major global brands to help them increase sales, productivity, and overall success. He is an innovator with a remarkable ability to determine and build success plans to help business owners seize immediate market opportunities. For everyone that owns a business or would like to capitalize on their entrepreneurial dream, his message will enlighten them with knowledge and action principles to turn that passion into success! Dentley's dynamic personality is a highly-sought-after resource in business and professional circles for Fortune 500 CEOs, small business owners, non-profit, and community leaders from all sectors of society looking to expand opportunity.
Dr. James Dentley's passion is to empower entrepreneurs and business owners to create massive success and to achieve their dreams. Dentley's coaching and mentoring speakers have been transforming "good speakers to great speakers and great speakers to legendary speakers."