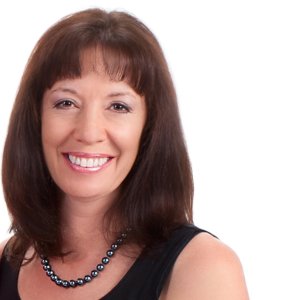 Internationally recognized Mental Toughness Expert, Deb Lewis, hit #1 on two Amazon.com Best Seller Lists for the recent release of
Local Business Mavericks.
Her book also reached #4 in the Business Ethics category for the Kindle Store.
Local Business Mavericks is a compilation of one-on-one conversations with some of the top entrepreneurs in their industry and is designed to share their strategies to overcome the toughest obstacles standing in the way of their customers' success.
Lewis' insight into how to successfully navigate the steady stream of negative forces in our world is based on her phenomenal 34-year career in uniform and is right on target.
She states, "In both public and private sectors, women's roles are changing, and current leadership models are failing. Now is the time for courageous women to take action. To be successful in this endeavor, women must be able to and want to work with everyone. I help them become experts in building positive relationships with skill and grace."
Lewis made headlines recently for her Positivity.Works speaking engagements and impactful programs. Her clients explore innovative strategies and tools to skillfully deal with negative forces in ways that lead to positive outcomes. Opportunities and hidden treasures at work and at home await those with a basic understanding of Lewis' proven practical steps.
Deb Lewis is a Women's Leadership & Mental Toughness Expert, Harvard MBA, retired Colonel, graduate of West Point's first class with women, Inspirational Speaker, Best-Selling International Author, and Positivity Coach. She empowers women to be strong, inside and out, committed to always lead with the positive. Deb helps her clients confidently and quickly transform destructive negative forces and challenges into exceptional opportunities and meaningful relationships. Deb's message is a holistic approach with practical applications to work and live successfully in the real world.
To learn more about Deb Lewis visit: www.linkedin.com/in/positiveleadership
Local Business Mavericks is available in Paperback and on Kindle at http://www.amazon.com