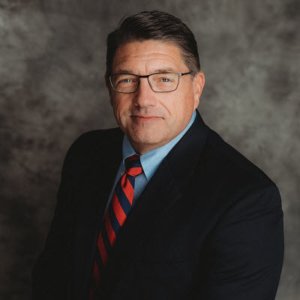 His book hit best-seller lists on Amazon.com within 24 hours of release achieving #1 New Release in Financial Engineering, #1 in Managerial Accounting, and #2 in Financial Engineering.
The focus of the book is his REAR approach to financial management for business owners, executives, and organization leaders. Review. Examine. Adjust. Revise and Realize. This simple approach tackles some of the most critical decisions that must be made in order to achieve a sustainable and thriving business. You must know and understand where you have been in order to prepare for a better future. While Newkirk provides the ins and outs of his REAR approach for improving financial performance, the concept can easily be transferred to other segments of the business and even your personal life.
About Jeff Newkirk
For the past thirty years Jeff Newkirk has started and managed businesses, held executive positions, and consulted to hundreds of organizations, both large and small. He felt it was time to do things on his own terms. Newkirk, Founder and CEO of PEM Consulting Group, goes by some basic core principles that, as Newkirk states, "are non-negotiable." Serve others. Never stop learning. Be faithful. Maintain integrity. Be accountable. Remain humble. Provide compassion.
Living these principles is essential to everyday life and business. It is no surprise that when Newkirk and his firm work with clients they develop longstanding relationships. "It's all about communication," as Newkirk often states. Being able to communicate critical and sensitive information in the right amount and using a sensitive tone has come with many years of experience. Not everyone communicates the same way, so it is reasonable to assume that not everyone has the same understanding of financial management and the important role it plays in the success of any business.
Prior to his many years in the corporate world, Newkirk earned a Bachelor of Science Degree in Business Administration from Valparaiso University, an MBA from the University of Iowa, and then went on to earn a doctorate degree from the University of Northern Colorado. It was during his doctoral research that Newkirk looked at key performance metrics from different segments of the business to develop a "success factor ratio." To determine success, it must be measured. Certainly, there are quality factors associated with success, but the business world is focused on metrics and quantitative outcomes. Being able to communicate this information in a clear and understandable way is a differentiating factor.
As a servant leader, Newkirk is motivated by helping leaders develop and grow. Newkirk's strength lies in being a conduit for others as they discover and hone their personal potential and thus achieve ultimate success. Personal growth occurs when leaders seek out wisdom and work collaboratively with others in order to create change when necessary and execute meaningful decisions.
Newkirk is quick to brag about his family. He has been married for over 30 years to his college sweetheart, Dian. They are proud parents of three grown children, Payton, Emma, and Mary. This book could not have happened without the love and support of family. What a blessing it is to have a loving family.
Organizational acuity, steadfast nature, and a desire to serve others make Newkirk a worthy partner and teammate in any endeavor. There really are no problems that can't be addressed, it's only the courage and the desire to do so!
To learn more about Jeff Newkirk, please visit http://www.pembusinessconsulting.com or buy his book on Amazon