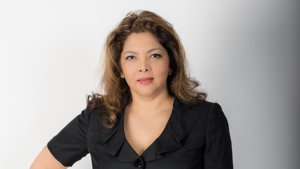 Mani Goulding's passion is to empower individuals to find careers where they can not just survive, but thrive by discovering and developing their natural strengths and interests into career muscles that can give them a competitive advantage in the search for the ideal job.
As parents, we all have the same goal for our children: We want them to thrive and lead lives that are full of happiness and success. Knowing that much of their lives will be spent at work, and that the time and money spent on preparing for a career is a huge investment, how can we help them choose jobs where they can find happiness and fulfillment? Making the right career decision is a struggle for all of us, but it can be particularly challenging for young adults who are taking their very first steps on their career path.
Mani Goulding's book, Ready, Set, Launch: How to Help Your Teen Find a Career That Gives Them Purpose, Passion and Fulfillment, gives parents and their teens a roadmap on how to navigate through the career journey through a process of self-discovery. By following the steps outlined in the book, teens will gain clarity and confidence about making career choices that match their unique profile of skills, personality, interests, and values. She shows parents how to have guided conversations with their teens by providing questions and exercises that can not only depressurize the career selection process, but bring parents and teens closer together by sharing and comparing their career objectives, preferences, and values.
Too many of us are trapped in careers that we don't find fulfilling. In fact, employee surveys consistently report that less than 50% of adults are satisfied with their careers. According to the author, "Finding your career "sweet spot" comes from discovering those careers where your talents, passions, and purpose merge. This is the difference between simply choosing a profession or designing your personal career vision where you can contribute your talents and energy to solving problems you care deeply about. The result is a career choice that engages the head, heart and soul and gives you a career that is inspiring and rewarding." Parents who want to foster self-awareness, and enhanced decision making for their teens will find this book a practical guide to teaching the critical life skill on how to make the right career choice and avoid the stagnation of an uninspired career choice.
For a limited time, readers can download a free preview of Ready, Set, Launch at http://www.readysetlaunchbook.com/. For those who purchase the book, the author provides a free e-workbook where parents and teens can record the results of the exercises, and which provides additional resources for those looking for a deeper dive into each step of the process.
For more information, see the website.
About Mani Goulding:
Mani Goulding, B.Comm., MBA, CPA has over 25 years of experience as a senior HR executive and Director of Talent Management responsible for designing hiring, assessment and development programs for major corporations to identify and nurture talent. She provides career coaching to a range of individuals from entry level to senior executives. Her book shares her experience and insights from the corporate world, as well as a parent, on how young people can find careers where they can thrive and reach their highest potential.