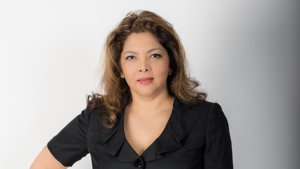 Mani Goulding's passion is to empower individuals to find careers where they can not just survive, but thrive by discovering and developing their natural strengths and interests into career muscles that can give them a competitive advantage in the search for the ideal job.
As parents, we all have the same goal for our children: We want them to thrive and lead lives that are full of happiness and success. Knowing that much of their lives will be spent at work, and that the time and money spent on preparing for a career is a huge investment, how can we help them choose jobs where they can find happiness and fulfillment? Making the right career decision is a struggle for all of us, but it can be particularly challenging for young adults who are taking their very first steps on their career path.
Mani Goulding's book, Ready, Set, Launch: How to Help Your Teen Find a Career That Gives Them Purpose, Passion and Fulfillment, gives parents and their teens a roadmap on how to navigate through the career journey through a process of self-discovery. By following the steps outlined in the book, teens will gain clarity and confidence about making career choices that match their unique profile of skills, personality, interests, and values. She shows parents how to have guided conversations with their teens by providing questions and exercises that can not only depressurize the career selection process, but bring parents and teens closer together by sharing and comparing their career objectives, preferences, and values.