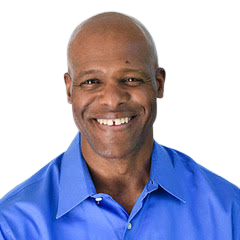 California's top Business Advisor, Del Lewis, hit #1 on the Amazon.com Best Seller Lists for the recent release of
Raising The Bar.
His book also reached #2 in the Service Industry and Knowledge Capital categories for the Kindle Store.
Raising The Bar is a compilation of one-on-one conversations with industry leaders who go above and beyond for their customers. It is designed to share their strategies to overcome the toughest obstacles standing in the way of their customers' success.
Lewis' insight into taking an organization to their self-defined next level is based on 25 years of professional experience in consulting for "middle market" businesses and is right on target.
He states, "Warren Buffett, the "sage of Omaha," is one of the greatest investors in the world. I've always admired the way that he has invested, and the way that he's looked at businesses. As an investor he hasn't just been about the short-term profit, the short-term gain, or about trading stocks. He's been interested in taking a look at the business… I always wanted to do in the private market what Warren Buffett did in the public market. More specifically, I wanted to do it with entrepreneurial businesses."
Lewis has made headlines quite a bit recently, most notably for his ability to hone in on what it is that businesses truly want, and then take them to that level.
It's most likely for this reason that many people consider him the most real and relevant business advisor to today's entrepreneurs and CEO's in tune with the marketplace today.
Del Lewis is a serial entrepreneur, a licensed marine engineer, former investment banker, and "Mega Philanthropist in the making". He has invested in and built businesses in several industries including the maritime industry, food service, and health and nutrition. And, over the span of his investment banking career he has raised over $2 billion his clients.
To learn more about Del Lewis, visit https://www.linkedin.com/in/dellewis/
Raising The Bar is available in Paperback and on Kindle at http://www.amazon.com