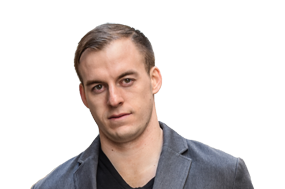 Maryland's "No Excuses" high performance coach, Matt Balducci hit #1 on three Amazon.com Best Seller Lists for the recent release of
Local Business Mavericks.
Local Business Mavericks is a compilation of one-on-one conversations with some of the top entrepreneurs in their industry designed to share their strategies to overcome the toughest obstacles standing in the way of their customers' success.
Balducci's insight into helping high achieving entrepreneurs create the business and life that they want is based on a decade of experience and is right on target.
He states, "I have discovered that most high performing entrepreneurs are one key employee, one key system, or one key change in their personal structure away from living the life they want. I focus entirely on what that specific business owner wants…but all of it comes back to one outcome which is a systemized business that can scale, sustain, or eventually be sold."
Balducci has made headlines quite a bit recently, most notably for helping entrepreneurs remove their fears, doubts and excuses in order to increase their sales and correct the structure and systemization of their businesses.
It's most likely for this reason that many people nationally consider him the most real and relevant High Performance Business Coach in tune with the marketplace today.
Matt Balducci has been running businesses since he was 19 years old, growing 4 different million-dollar companies. He brings his expertise as a fellow entrepreneur into the coaching field helping high achieve entrepreneurs create the business and life they want, by removing their fears, doubts and excuses as a high performance business coach. He has helped countless business owners decrease their hours and increase their income by working through their company and locating ways they can get that time back to their health, families or put towards actually growing the business.
To learn more about Matt Balducci visit: https://www.linkedin.com/in/mattbalducci/
Local Business Mavericks is available in Paperback and on Kindle at http://www.amazon.com