Patty Swan, Founder of the Original Pink Drink and Certified Health Coach, was a featured guest on the Business Innovators Radio show discussing how she helps people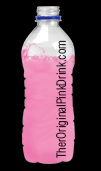 struggling with obesity through her proprietary nutraceutical formula.
Swan recorded her episode of Outfox Obesity, a special Business Innovators Radio Show edition with host, Christine Love. Swan shared her pre-diabetic health scare and how she lost 50 pounds over an eight month period… with a pink drink.
According to Swan, "When you stabilize glucose levels with a natural (non-stimulant) ingredient that promotes energy, weight loss becomes a typical side effect for those willing to commit, at least, 90-days to the process. That's why we formulated the pink drink into pill form; because it can be more convenient and we want our clients to commit to the 90-days." The pink drink pill form will be available September 2016."
The interview will be published on August 1, 2016.
Swan's episode was so successful, her interview may be transcribed and edited into a book chapter for the new Outfox Obesity book series, which is scheduled for release August 29, 2016.