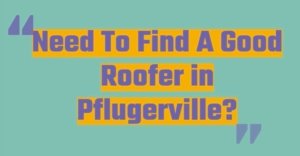 Jose Valdez of Aurum Roofing, a second generation roofer and established owner of a Pflugerville roofing company, challenges a market research report on metal roofing being a growing trend.
"Metal roofing is just not a big market here in Pflugerville and Round Rock, Texas because the choice of roofing material here is mostly controlled by homeowner association (HOA) neighborhoods. Many control the use of roofing materials, and specifically ban metal roofs," said Valdez.
The market report entitled Metal Roofing Market 2018 Global Analysis, Growth, Trends and Opportunities Research Report Forecasting to 2023 was published by Wise Guy Reports. The report is an in-depth paper analyzing key players in the marketing, manufacturers, regions, types of metal and uses.
Wise Guy Reports features an exhaustive list of market research reports from hundreds of publishers worldwide. Their database spans every market category and contains a comprehensive collection of market research reports under these categories and sub-categories.
According to their information, the global Metal Roofing market was valued at 14490.3 million USD in 2017 and is expected to reach 20944.4 million USD by the end of 2025, growing at a compound annual growth rate of 4.71% between 2017 and 2025.
There are many reasons homeowners might consider metal roofing. According to Classic Metal Roofing Systems, a manufacturer of metal roof systems with dealers across the US, they see shared characteristics in homeowners that are able to choose metal roofs as an option.
"Despite all of those demographic variations, what we often see as a commonality among metal roofing customers, is that they intend for their current home to be their "forever" home."
"We refer to the life expectancy of traditional roofing materials as a "roofing cycle". For most areas of the country, the roofing cycle is 15 – 20 years. Despite the warranties on asphalt shingles, the national life expectancy average has been documented by the industry at 17 – 18 years. Additionally, the cost of all roofing materials continues to increase year after year. Labor is increasing even more rapidly than materials, in many cases. A traditional roof that costs $15,000 today may easily cost $30,000, or even more when it needs to be replaced," reports Classical Metal Roofing Systems website.
Metal roofs are considered such a long-term a solution that they are often considered a permanent replacement. Homeowners that can choose metal may never spend another dollar on roof replacements. The impact of inflation and price increases becomes moot when investing in a metal roof.
When asked about Austin in particular, Valdez responded, "Austin is a different story, metal roofs are an up and coming trend. They are proven to last substantially longer than a fiberglass asphalt shingle roof. And choices range from steel to galvanized, copper or zinc roofs which, depending on your selection, are manufactured to withstand rapid temperature changes, protect a home from hail and storms while also offering a noticeably cooler home. They are extremely light in weight, reducing the amount of stress on the structure of a home."
Aurum Roofing has been featured nationally for their roof repair service for Pflugerville, Round Rock, Austin and surrounding areas and is reviewed frequently as the best roofer in Pflugerville.
More information can be found on their website, https://aurumroofing.com or by calling (512) 284-5239.
Location Info:
Aurum Roofing
, Pflugerville, TX 78660
(512) 284-5239