Even as the Worldwide Economy is Unpredictable, Kevin Nation is leading the movement of "big ticket sales".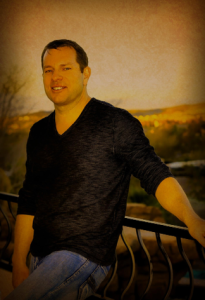 Big-ticket sales expert, Kevin Nations, recently shared a shocking statistic. Even as the economy fluctuates, the successful sales of premium services are enjoying a welcoming, thriving marketplace.
According to a survey statistic shared by Nations, price competition is very much alive in the marketplace, it's just that the winners in today's sales game are the ones who have found a way to position themselves at the very top of the market.
"The results we uncovered shone a spotlight on a recurring problem," said Mr. Nations. "When you consider how much more profitable it is to position yourself at the top of the marketplace, it's disappointing to see the trends supporting that many businesses unsuccessfully work to compete at the bottom."
"It costs so much to gain a new client that selling on razor-thin margins and competing at the bottom of the market supports the worst customer experience and thus has you working against client dissatisfaction to retain those clients who do buy. Meanwhile, premium-positioned companies can easily afford to deliver the maximum customer experience and enjoy a rabid referral base."
"Simply put," Kevin added, "you're working against momentum at all times and with very sparse profits to turn things around."
When asked what can be done to reverse this trend, Kevin answered, "Businesses need to re-define the ingredients they are using to have the market choose them. When that influence is based on delivering service at such an incredibly low price, the customer experience falls short and there's little one can do to reverse that downward spiral!"
To discuss how to position your own professional or consumer-service business with Kevin, visit http://KevinNations.com.