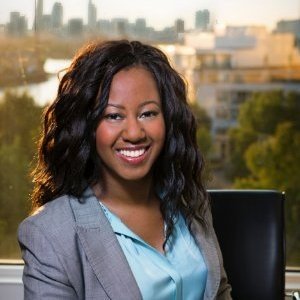 ARAVUN is positioned as an analytical risk service, understanding project timelines in a methodology frequently overlooked. As large scale projects envision a long term strategy, ARAVUN identifies the factors which may hamper the objective whilst in the development stage. Overruns occur 70-90% of the time, with many of these being preventable.
The online publication 5 Steps to Include in a Business Case For Increasing Project Resources in the Development Phase is authored by ARAVUN's Founder and Director, Karlene Agard. Agard demonstrates how the resourcing may be utilised for further stages best interest, offering a secure financial understanding for the project as a whole.
Analysing and acting on change is most cost effective when executed in the earlier phases of a project. Research states that a change that costs £1k to make in at the concept stage, will cost £10k to make in detailed design and £10m after the project. Whilst these exact figures may not be true for your industry, the principle holds: it is more expensive to implement change later in a project. ARAVUN positions itself as that crucial risk identifier, allowing these early strategy assessments as a preventative measure.
Agard's distinct approach reiterates the consequence of project interruption and the financial repercussions experienced from a hampered project execution. Project budgets have been recorded as increasing by <1900% due to occured risks which could have been avoided during the development stage.
Extensive experience within risk management and specialising with the transport industry, Karlene Agard says, "There may also be ramifications for those involved in project delivery; for instance, if an unrealistic schedule is allotted for construction due to ground conditions being worse than anticipated, rushing the work could lead to more and/or worse accidents taking place. Consider the challenge: what cost would we save by getting it right first time?"
Agard continues, "We need to avoid exhaustion from our project partners, so simply give them what they need to do the job. This will align with organisations increasing recognition of the importance of well being. There's also a financial imperative, as there are tangible costs to high turnover and ill staff."
Karlene Agard is a public speaker and award-winning risk and value management specialist who focuses on starting megaprojects successfully. Regularly featuring in the media, she has appeared in Forbes, Entrepreneur and Raconteur, in addition to various risk, value and project management publications.
ARAVUN brings together her experience and talents, curated after time working in Parliament, Transport for London and Network Rail. Her portfolio includes megaprojects such as Crossrail 2 and Thameslink and she is becoming a well known speaker through her talks at the Institute of Risk Management's Risk Leaders Conference, University of Greenwich and the Danish Society of Engineers' International Risk Conference.
Agard is a graduate of The University of Warwick. She uses her University and professional experiences as part of her public speaking material to inspire audiences to persevere with their goals and remain confident in the competitive graduate market, as well as advising on how to use risk and value management for megaprojects. A chance encounter with risk and value management in an early role became pivotal in her career, as she progressed through transport organisations via numerous promotions and is forging a niche as an industry leader for risk and value management.
For more information on Karlene Agard or the company ARAVUN please visit www.aravun.com.
https://goo.gl/maps/qF2upaSoXFDnpMnP9