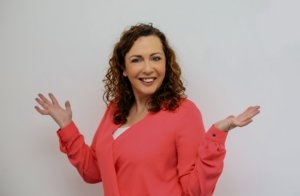 Sales Coach Marie Rodgers of
Sales On Fire
recently pointed out the vital need for entrepreneurs to change their mindset about sales in order to get clients. Entrepreneurs need to become pro-active and change their beliefs and resistance around sales to stop jeopardizing the success of their business.
"Most entrepreneurs don't like the idea of selling, they pretend they are good at it because they think they ought to be, but the reality is that they are not getting clients," Rodgers states. "The common belief that one has to be good at selling needs to be replaced by 'being easy to say yes to'."
The first biggest sales myth Rodgers debunks is the need to be born good at sales. Rodgers expresses this myth is simply not true as her clients learn how to get clients consistently even if they've never sold before.
"You are naturally good at sales because you have been doing it practically since you were a baby, when you started crying so more people would pick you up," Rodgers explains.
The second biggest myth demystified is that every potential client must say yes. Rodgers points out that in fact, the normality is most potential clients will say no.
Rodgers furthermore unmasks a third myth, the necessity to build a large email list to generate sales. In today's market, she says, clients seek authenticity and connection.
This is backed by sought-after sales coach Lindsay Wilson whose approach is based on love, integrity, truth and transformation. Wilson likes to say that world peace could be achieved by a series of successful sales conversations.
"Gurus tell you the money is in the list, but people want you to be able to listen and connect. And even listening is not enough, one has to be able to ask relevant questions too in order to have something valid to listen to," Rodgers notes.
The idea that 'if you build it, they will come' is another sales myth Rodgers states. Because entrepreneurs avoid having sales conversations, they tend to create something to sell and then wait for clients to reach out and buy. Rodgers blames the 'field of dreams' sold by online gurus which misleads entrepreneurs into a profitless dead-end.
"The minute you start reaching out to people and understand how to connect with them, everything changes. You will not get sales if you sit and wait for people to come to you," Rodgers asserts.
In order to have a successful business, Rodgers claims it is vital to have real and authentic conversations; not to persuade, but to offer possibilities, allowing the person to see for themselves the benefits of becoming a client.
Or as famed marketing guru Frank Kern quoted "If you want to impress people, make things complicated. If you want to help them, keep it simple."
More than just a sales strategist and coach, Marie Rodgers is a leader, a teacher, a challenger and the number one supporter of her clients. Her mantra, 'only when you succeed do I succeed' underpins everything she does. A pioneer in helping women to set their sales on fire, Marie Rodgers disregards the jargon and instead focuses on making her clients easier to buy from.
Marie Rodgers is also the author of the eBook, 7 Steps To Yes, which encourages women and men to fall in love with sales. The aim of the eBook is to stop clients striving and pushes them to thrive in a competitive market.
For more information about Marie Rodgers go to www.marierodgers.com.