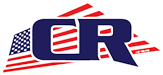 High rain precipitation expected during El Niño winters. Christian Roofing preparing for the San Diego's roofing needs.
NOAA forecasters are predicting about a 70 percent chance of El Niño weather conditions for the upcoming 2018-2019 winter. National Weather Service says that it is likely. This means San Diego can expect more rain than usual with potential for flooding, mudslides, and damaged roofs. The average rainfall total for San Diego is 9 to 10 inches a water year, (October to September). The El Niño weather system of 1997/98 brought almost twice that to over 17 inches. In even more recent years, the third wettest rain year occured in the 2004/05 winter with 22.49 inches of rain.
Christian Roofing, a San Diego based roofing and solar company has increased staff in preparation of the damaged roofs likely to be seen this winter. Christian Roofing expects this El Niño to bring a higher volume of calls and they are increasing staff to meet the needs of their customers. Every 2-3 years a full roof inspection is recommended. Damage to a roof is not always visible to the untrained eye. Christian Roofing has roofing specialist trained to perform a full roof inspections so that it may be ready for the upcoming El Niño winter.