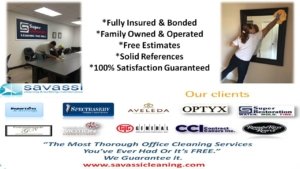 Boca Raton, FL, February 19, 2019. This new cleaning service in your area helps customers in three ways:
Affordable service by professionals you can trust
Flexible scheduling for your home or office
Available for special events or occasional cleanings
"Serving these communities by keeping houses and businesses sparkling clean and healthy is very important to us", says one of the owners, Sheila Candido. "We love to clean and want to do what we do best, so our customers will have more time to run their households and businesses."
New services benefits clients by offering custom-cleaning. Affordable weekly or bi-weekly cleanings are the most commonly scheduled cleanings. However, customers on a budget or with a need for a special occasion service such as move-in or move-out cleanings are also encouraged to contact Leo or Sheila Candido (owners). The new service makes it easy for customers to quickly receive an estimate for their home or office.
"We value our customers' time", says Leo Candido. "our policy is to respond as quickly as possible to requests for estimates and cleanings. No one ever has to wait to schedule our services.