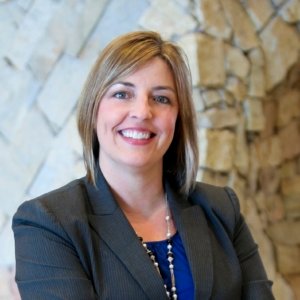 For Immediate Release:
When it comes to
career counseling, Columbus Ohio
has a powerful advocate in
Shelly Stotzer
, owner of Crosworks Career and Talent Strategists. Crosworks has an impressive track record helping individuals and organizations gain clarity and focus to perform their best work. Stotzer appeared on the Business Innovators Radio Network
Trust Factor show
with host Neil Howe, to share secrets of finding the ideal career.
Stotzer says Crosworks empowers people to understand themselves and how they can proactively manage their work environment. Her own path began as a financial analyst and executive in various industries. After sensing that it was time to change, she went through the Crosworks program herself, and realized that becoming an entrepreneur met many of her personal value goals. The evaluation process appealed to her so much she decided to buy the company about three years ago.
Crosworks helps people discover their best-fit jobs, which benefits both the individual and the organization. People want to be happy and successful, and organizations want their people to be engaged. "It is important to understand what type of environment you like," said Stotzer. "In addition to the role you are performing, look at what you want to be and understand what is missing, so you can make changes that reduce your stress and ultimately help find your best fit."
The career coach works with individuals and organizations of all sizes, but the foundational approach is the same for all. Participants are guided through steps including an informational interview and self-reflection to discover their own value system. The third step is using the Birkman Method assessment tool to identify what people like to do and what they need out of their work environment. This information is analyzed to determine what actions need to be taken to stay productive and get their own needs met.
Some clients are surprised that it is not necessarily the job function making them unhappy. "Someone may recognize something is off in their work environment, but are afraid to move forward because they might become vulnerable," concluded Stotzer. "Once they have information, they may realize they just need to advocate more for their needs in their current position, or they might find a path for moving forward in a different direction."
Finally, Stotzer cautioned listeners to not look back in regret. If people feel uncertain in their current employment situation, she recommends reaching out to obtain helpful insights before becoming completely unhappy or even getting fired. At the end of the day, the goal is to feel positive and fulfilled, engaged and successful.
About Crosworks: Crosworks is located at 7100 N. High Street, Suite 201 in Worthington, OH. Call 614-538-2808, email info@crosworks.com, or visit the website at https://crosworks.com to schedule a free introductory call.
About Trust Factor: Best-selling author and entrepreneur, Neil Howe, helps professionals leverage their knowledge to gain authority status in their industry. Visit the Trust Factor website at https://businessinnovatorsradio.com/the-trust-factor-radio for more interviews on building authority, credibility and trust.
Location Info:
Crosworks Career & Talent Strategists
7100 N High St #201, Worthington, OH 43085
(614) 538-2808