When considering a real estate professional, most assume all legal matters will be taken care of as a given. We are here today with Southwest Florida, Real Estate Adviser, Dan Humbert. Dan's experience as an attorney gives his client piece of mind that there will not be any surprises down the road.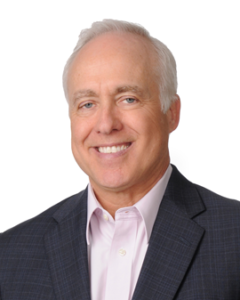 Q: Dan, can you tell me about your background before your career as a real estate advisor?
A:  Being a real estate advisor is a second career for me.  I am an attorney licensed to practice and in good standing in Florida for the past 22 years.  I am also admitted to practice in New York and Virginia.  Much of my time in private practice was devoted to residential and commercial real estate transactions.
Q: Does having a legal background benefit your clients? If so, how?
A: Yes, for sure.  During my legal career, quite a few real estate transactions came across my desk with serious problems that were completely avoidable by the proper approach and attention to detail up front.  My legal experience allows me to anticipate possible issues at the outset, ensuring a better result for the client.
Q:  Every successful entrepreneur has encountered failure. Can you give me an example of a failure earlier in your life that became a life lesson leading you to success later in your career?
A: Oh boy.  Yes, a very early one.  At age 12, I had a snow cone business that "underperformed" and had to close.  That experience pops into my mind like a cartoon balloon whenever I have to make a business decision of any kind.
Q: What do you think has been the key to your personal success?
A: My father taught me never to sacrifice integrity to gain financial benefit.  I am indebted to him for that teaching.
Q: What has been the most interesting property you have listed to date?
A: We recently listed a property in Bonita Bay for a very nice elderly lady who had had recently lost her husband, and had to suddenly go into a nursing home for care.  We worked with her representative—who was out of state–taking all steps to get the house ready for sale.  We were very happy when the property sold because the proceeds provided much-needed funds for her care.
Q: Dan, what do you consider as "must haves" in a waterfront property in Florida that many people may not consider?
A: "Must haves" for waterfront property starts with a very detailed interview to determine our client's needs and desires.  For example, an avid boater will need to consider the issue of dockage, the water depth needed for their boat (high tide and low tide depths), and whether fixed bridges will present a problem for their intended cruising or fishing areas.  Like a pair of fine shoes, finding the exact "fit" for the client is critically important.
Q: What trends have you seen in the waterfront property market in the Florida? What's happening now?
A: Here in Bonita Bay where I live and work, there is beginning trends towards "tear downs" and brand new construction, similar to what has occurred for years in Naples.  So, the Naples trend is now moving northward.  We expect to see a lot more of this because many properties in Bonita Springs are waterfront, and are a great value.
Q: What are the top three things a person should consider before investing in a second home in Florida?
A: The top three things would be:
What is my intended use for this property, both now and in the future?
How much time am I willing to spend on maintaining this property, aside from my beach time, and other leisure time?
In what form of legal ownership will I hold this property?
Q: Before we go, what's one piece of advice you would give to someone about to have their luxury waterfront property listed; what should they look for in a Real Estate Professional?
A: Find a competent, experienced agent who will commit in writing to keep confidential all your personal information and all other information that you provide concerning negotiations.  This is essential to achieving a transaction at the best price, and reflecting your best interests.
Dan Humbert
Dan comes from a legal and real estate background, which he draws upon to ensure more successful–and safer–real estate transactions for his clients. Dan's 30+ years of experience as a real estate attorney in many residential and commercial transactions allows him to anticipate possible problems and avoid costly surprises. His legal experience also enables him to assist residents of other States are who exploring the potential benefits of  Florida residency and real estate investment.  Dan has the Institute for Luxury Home Marketing (ILHM) and the Million Dollar Guild certifications.
To learn more please visit: www.dnaflorida.net