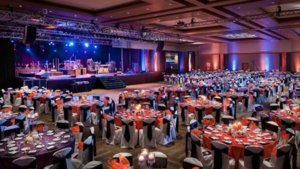 The Sports Financial Advisors Association is an organization for the education and promotion of financial advisors dedicated to working with professionals in the sports arena.
As the only non-profit organization of its kind – all sports, all financial – they serve an ever-growing population of active and retired professional athletes and their families.
Their goal is to be available to all athletes at all stages of their careers to handle most any situation that occurs. If their members don't have the answer, they are committed to helping Athletes FIND the answer.
You can learn more about their organization here: https://www.sportsfinancial.org/
The SFAA International Sports Finance Conference spans 3 days
Wednesday, 14 November – 1 pm to 5 pm
Thursday, 15 November – 8 am to 5 pm
Friday, 16 November – 8 am to 12 pm

Financial Advisors are encouraged to attend the 16 Hours of CFP Board Certified Education Networking with professionals from around the world.
The conference will cover a wide range of topics including Taxes, Investments, Athlete Psychology, Estate planning, Post Career planning, Branding & Marketing, Risk Management & Insurance, Disability, & Family Planning.