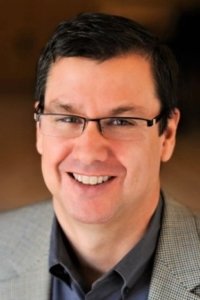 Tom Ziglar joins the Blue Dragon International Consultants August 30-31, 2018 to encourage first responders in police and fire departments with inspiration from the life of his well-known father, Zig Ziglar. Now the CEO of Ziglar, Tom is in demand across the globe to speak with groups of every size and industry. His motivation? Walking in his father's legacy to share relational wisdom for strong families, businesses, and communities.
The 'Live to Win' creed embodies the Ziglar philosophy of love, appreciation, and legacy – and is a success strategy anyone can use for a better life. Tom shares that getting rid of bad habits is not enough; understanding which habits sabotage our lives and how to replace them will yield better outcomes. Attendees will discover how to increase their performance every time and get results, using a sequence of successes to underscore the foundational difference between those who "want to" change their lives and those who "actually do" change their life.
The Blue Dragon Presents Series 'Developing a Bulletproof Mind, and a Bulletproof Heart' is the kick-off event in Fort Worth, Texas for a 6-city tour across America to train, prepare, assist, encourage, and repair the men and women who fight fires, fight terror, and run into the danger when everyone else runs away. This two-day event will be held at 9100 N. Normandale St. at the Birchman Baptist Church and is expected to draw 2500 active duty, ISD representatives, pastors, and local attendees from across North Texas.
Due to the accelerated violence, our communities have witnessed throughout the world; Blue Dragon International Consultants take an aggressive stand against evil and a highly skilled approach to stopping it. Though Tom Ziglar's presentations are suitable for any age, industry, or occupation, due to the nature of this event, children are discouraged from attending.
Local businesses can support their community by sponsoring officers, firefighters, and veterans with purchased tickets for this two-day event Thursday and Friday before Labor Day Weekend. A limited number of vendor opportunities exist for businesses that offer products and services supporting first responders, and should contact OffBeat Business Media at 214-714-0495 for vendor space information and pricing.
Blue Dragon International Consultants, LLC is headquartered in Wichita, Kansas, and exists to offer high-level training and recovery resources to local police and fire departments, security details, and Independent School Districts throughout America, in addition to services provided at a federal and international level. Go to BDIC.net for dates and registration to attend upcoming events near you. All vendor inquiries should be directed to OffBeat Business Media at Susan@OffBeatBusiness.com for details.
Location Info:
Offbeat Business Media
14203 Proton Rd, Dallas, Dallas, Texas 75244
214-714-0495
https://goo.gl/maps/AtSHYHm5zPS2