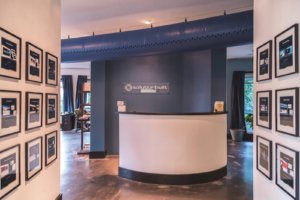 SolutionBuilt is an Atlanta Website Design and Mobile App development company specializing in helping Medical, Enterprise, and Start-up companies deliver their message through functional mobile app development, website development, and branding. Owner Matt Rogers was a guest on the Expert Profiles Atlanta show, where he talked with host Neil Howe about the problems many business owners face trying to find functional web and mobile app based solutions to enhance user experience and get the message out about their company.
"The problems for web and mobile development projects is translating a complex need into a working solution. We help customers during our Solution Design phase to understand the needs for their project, as well as help them get an idea of time and cost to see if this is a app project their organization wants to implement", stated Rogers.
SolutionBuilt also offers search marketing solutions to the businesses they work with that, including mobile optimization, content optimization, findability, and most importantly, they offer optimization services to help clients understand their cost-per-lead(CPL).
SolutionBuilt has been in business since 2004 and to this day, some of their original clients remain with them. Rogers said the longevity is because of the relationship he develops with his clients saying, "I've been in this business since the late 90's and have 20 years of experience working with major brands to startups. As a business owner and online marketer, we find its best to test new strategies and to be an active practitioner of our services first. I oftentimes run into similar challenges as our customers or we have seen similar issues on other client projects. I think our customers like our practical and phased approach for their website and mobile app projects. They see our portfolio, trust our experience, and like that our developers and marketing team can act as an extension of their company."
A mobile web application and/or mobile apps is a beneficial way to improve customer engagement, increase brand recognition, and cultivate customer loyalty. SolutionBuilt specializes in developing web and mobile experiences that include multiple user roles, complex databases, and web administration panels with real-time web services that keep your iOS and Android apps in sync.
To find out more about Matt Rogers and SolutionBuilt, visit:
Location Info:
SolutionBuilt
1100 Peachtree St NE Suite 200, Atlanta, GA 30309
(404) 835-7730