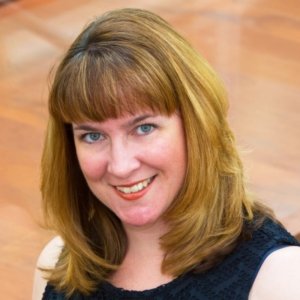 C5 Insight Managing Director Tricia Desso-Cox will be presenting two sessions at Microsoft Dynamics Community Summit 2020. The event will be held at Fira Barcelona in Barcelona, Spain March 8-12, 2020. Community Summit 2020, organized by Dynamic Communities, brings Microsoft Business Applications users together to learn, collaborate and connect about Dynamics 365 and Power Platform Applications. This event is designed and curated by the community to share real learnings, actionable practices and valuable lessons. The sessions are delivered by the experts in the industry so knowledge can be put to use immediately after the conference. For more information and registration details, visit
https://www.SummitEurope.com
.
Desso-Cox is presenting the following sessions along with Geoff Ables, C5 Insight Managing Partner:
"CRM Adoption Strategies: Seminar and Roundtable" on March 11. Most teams struggle to get CRM adoption. This interactive workshop will deliver strategies and ideas to drive up adoption of CRM solutions, provide an overview of best practices and sharing of attendee experiences and ideas. Attendees will leave with ways to get their teams to not only adopt CRM, but to view it as an invaluable tool for leaders and users.
"Rapid Sales Process Design" on March 12. This non-technical session describes how to create a sales process that users will adopt, leaders can manage and that drives measurable improvement. Attendees will learn how best-in-class sales teams design sales processes that align with customer buying processes. This session will also describe the different types of sales processes, why out-of-the-box processes usually aren't a good fit, steps for engaging the team in developing a process, how to evolve processes over time and the golden rules for developing simple but effective sales processes.
Tricia Desso-Cox is the Managing Director of C5 Insight. She has over 20 years of experience in customer engagement and user training delivery on several platforms and processes, as well as 10 years of business-critical operations management for global enterprise, master data management, business process design and business analyst/project management work. Her credentials include a Masters in Management, Bachelors of Science in Business Management, a Six Sigma Green Belt and the Microsoft Sure Step Project Management Certification.
C5 Insight was founded in 2002 and is a leader in delivering customer engagement and employee collaboration projects. The company has consulted with hundreds of companies around the world in a broad range of industries. The firm has twice been named to the Inc. 5000 list of fastest growing companies. For more information about C5 Insight, visit https://www.C5Insight.com.