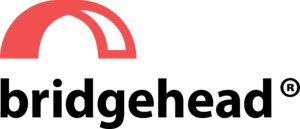 Bridgehead creates extensive and bespoke go to market strategies which are proven to create a return on investment within a 90-day period. Toronto recently became a new position of strength for Bridgehead as they opened a new office to support North American partner trade relationships, recognised by the local industry through their invitation to be a core partner in the World Trade Center Toronto's trade mission to the UK.
The trade mission is selecting eight groundbreaking and innovative FinTech and AI startups based in Toronto, all of whom are critiqued extensively for their potential and business practice. These eight companies are flown to Edinburgh and London for full industry immersion at the epicentre of European trade, utilising Bridgehead's renowned skill set in transatlantic market penetration. The scheme is also supported by the Department of International Trade, Scottish Development International and London & Partners.
Scheduled to coincide with London Tech Week, the trip runs from June 09 until June 14 2019. Artificial Intelligence is furiously dominating the technological market, with a startup grown of 1400% since 2000 alone with an expected compound annual growth rate of 55.6% between 2018 and 2025. The industry leapt following advancements last year including the widely publicised advancement in Google's AI which could recognise cardiovascular risks from retina photography using deep learning – an area of artificial intelligence. The coveted FinTech and AI Toronto startups will additionally have access to the AI Summit as part of London Tech Week, a plethora of industry led seminars on the developments with the deep learning sector from its applications within clinical trials to use in customer experience. They will be privy to an invitation to the FinTech Matchmaking event, in addition to the full itinerary of CreaTech sessions.
Bridgehead CEO and Founder and bestselling author, Paul McIntosh, says, "This accolade and recognition for Bridgehead is outstanding, especially considering the limited time frame we've been operating within Toronto. London is ranked as the third strongest city globally for startups, just behind New York City and Silicon Valley. With Bridgehead's British origin and vast experience in European trading, it is an honour and privilege to guide eight up-and-coming Toronto companies across the pond."
McIntosh continues, "Toronto and London are both cruxes in international trading, this partnership will mark a significant shift change for each of our eight companies joining the program. In 2016 AIMIA reported that only 5% of export-viable Canadian companies are trading globally, which baffled us. The Toronto Region Board of Trade's 2020 Vision is to make Toronto one of the leading competitive and desired business regions internationally, honing in on trade, transportation, and talent. The World Trade Center Toronto is championing this motive, this Trade Scheme is crucial in this movement. Positioning Bridgehead as one of the selected businesses to run this program is humbling and reflective of how Bridgehead has come to be a global market immersion force."
Erin Ellis, Director of International Market Development at the World Trade Centre Toronto says, "Toronto's prosperity and opportunity are attracting global attention, and trade missions serve as prime opportunities to showcase the region's competitiveness, talent, and innovation. London and Edinburgh are global hubs for finance and tech, and key destinations for our trade initiatives at World Trade Centre Toronto. We're proud to partner with Bridgehead to help bring our FinTech and AI startups to such exciting new markets and look forward to collaborating on this mission."
International go-to market agency Bridgehead offers organisations a European market penetration service with a 90-day quantifiable return on investment guaranteed. Their extensive research and strategy is executed by their own team, applying full legal legislation and governmental policies according to each country. Bridgehead continue to tailor their strategy as they accelerate each SME organisation into market prominence.
Find out more on Bridgehead and their revolutionary European market industry service at: www.bridgeheadagency.com.
About Bridgehead
Bridgehead, based in the UK, is the European leader for international go-to market agency and business transition. Formerly known as The Mustard Concept, Bridgehead helps companies expand into the UK, Europe and worldwide marketplaces. To find out more about Bridgehead go to: www.bridgeheadagency.com.