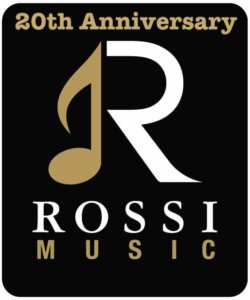 For 20 years, Rossi Music has been at the forefront of the live music industry, providing Grammy-quality entertainment. Headed by a Grammy-winning musician, Rick Rossi, they create sophisticated live Instrumental Jazz Trios and Vocal Jazz Quartets, Electric Rock String Quartets and Ceremony/Cocktail String Trios, Dance Band/DJ Hybrids, and French style bands and other
jazz band for hire Los Angeles
that set new trends in live music.
"We have been the go-to agency for the Los Angeles film industry for many years", says Rick Rossi when asked about the history of the business. "You may have seen our performers in movies like Wedding Crashers or The Curious Case of Benjamin Button," Rossi adds.
In addition to landing movie deals, Rossi Music has been providing the top wedding bands for hire Los Angeles, California for years. Their stellar reviews, awards, and the value they place on customer experience set them apart from the crowd. They can provide classical wedding music, wedding ceremony music, anything you need to make your day special.