Arizona real estate agent Shawntel Breakiron explains the nuances of the local market. She also  talks about what her clients look for in an Arizona Luxury property.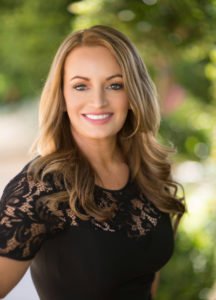 Q:  Shawntel, can you tell me what inspired you to start a career in real estate?
A:  I've always been interested in Architecture and interior design.  In the past I have been involved in a few personal Real Estate transactions. Some interactions left me disappointed. I was able to identify things they did great as well as things that could have been handled differently.  I saw characteristics in those agents that I thought I could improve upon and some that I admired.  It began with putting myself in their shoes and my passion grew from there.  I am  a very driven person so I wanted to find a career that didn't put limits on my efforts.  My goal is to create exceptional customer experience that my clients will remember.
Q: What has been a key element of your success?
A:  A good worth ethic has always set me apart, I naturally just like to stay busy. I have found consistency in Real Estate is everything. If you perform certain tasks day in and day out, you will see results of your efforts.  Education has also been key, educating myself daily through reading, workshops or mastermind groups helps me better serve my clients.  Being coachable and continuing education goes hand in hand with success in Real Estate.
Q:  Some people think it doesn't matter who you get for an agent, as long as they can show them the property. What are your thoughts on this perception?
A: Showing property to clients is the bare minimum task you perform as an agent.  As an agent I take time to learn about the client and their goals and preferences.  Compassion, consideration and asking the right questions is important.  Understanding what it will take to achieve their goals. A good agent can identify issues before they become a problem.  As an agent you need to know what key things to look for in a home and details about the transaction itself that could impact the outcome, know about the neighborhood the list goes on and on. Finding the agent that is right for you can turn a nightmare into a dream. 
Q:  What price point defines a luxury home in Arizona? 
A: For the most part luxury homes in Arizona start at $750,000, however,  this varies greatly throughout the valley with Arcadia and Paradise Valley being significantly higher than the rest of the Valley and the SE Valley coming in much lower and the West Valley being even lower.  They can vary by a few $100/SF- big differences. 
Q: What are popular amenities people look for in luxury properties living in Arizona?
A: Unique architecture and fine amenities that supports the lifestyle luxury clients expect.  Privacy, gated communities, views, and location are all important when dealing with the luxury market. In Arizona, usually an amazing outdoor space with custom pool, outdoor kitchen or a putting green is highly sought after. 
Q:  Are there differences in selling a luxury property versus the common market?
A:  From a process standpoint it is pretty much the same, but the client expectations are higher.  It is important to understanding the needs and desires of your luxury clientele.
Q:  What trends have you seen in the luxury home market? What's happening now?
A: In Arizona right now the ultra luxury market is taking off but then there is a gap in the mid-range luxury that is a bit stagnant.  Construction of luxury homes in AZ has surpassed the resale luxury market. 
Q: When a client has a large list of wants and you know from the start that it will be impossible to meet them all, how do you approach a compromise?
A:  Taking time up front for an initial consultation with the buyer is key.  Make a list of must haves and then a list of wants for each person involved and then come up with a master list.  Setting goals and expectations sets you up for success.
Q:  What are the top three questions a buyer should ask about a property, and why?
A: Good question. 
How many amenities and features of the home match the buyer's preferences.
Is the home competitively priced.
Does the community, neighborhood and schools match the lifestyle of the Buyer.
Q:  What advice would you give to a friend looking for a home; what should they look for in an agent? 
A:  Someone who is truly a consultant for the buyer, and is committed to achieving their goals.  It is important that the agent communicates the way the buyer prefers. The support system that agent has whether it's the brokerage they work for or the team they are on. The support staff makes a difference. It is also important to find an agent that has a long term relationship in mind. Eliminating any fear that the agent does not have your best interest at heart .
Shawntel Breakiron
Born and raised in the beautiful state of Washington, I have an increased appreciation for the amazing Arizona climate and spectacular desert sunsets. A resident of Fulton Ranch in Chandler, I feel lucky to enjoy the close-knit small town feel that I grew up with. When not engaged in Real Estate I spend my time with my two children, or enjoy one of the East Valley's many amazing hiking destinations. I pride myself on being honest, trustworthy, and knowledgeable in the Real Estate market. I know how important it is to find your dream home or to get the best offer for your property and would love to help you find the home of your dreams!