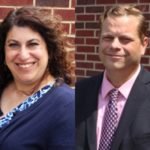 Attorneys for Real Estate Joanna Leafblad and Matthew Hector sat down to discuss the Illinois market today.
Welcome to another installment of the Real Estate Market Update across the Nation and in your town.
As different real estate markets around the world are being affected by the pandemic, we are visiting experts in each city to hear the latest update.
Info: https://www.oflaherty-law.com/
Watch: