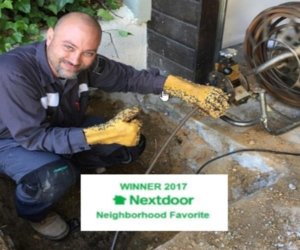 In response to a question on the benefits of the cost saving procedure Angie's stated the following:
"Trenchless sewer pipe replacement can certainly help you avoid the disruption and costs associated with digging long trenches in your yard and tearing up landscaping, hardscaping, driveways and other structures that commonly occurs with replacing damaged sewer lines.
With traditional trenching, you're often forced to pay to dig up the street in front of your home, for traffic to be rerouted and for any repairs to any city-owned property or main sewer lines. This can range from a few thousand dollars to $20,000 or more.
Trenchless methods for homes have been around for about 15 years, but many homeowners are not aware of the option."
In response to skyrocketing costs of doing sewer repair the traditional way, Ean Brunelle, Founder of Make It Drain Plumbing, concurred with Angie's in recommending Trenchless Sewer Repair, citing the cost saving benefits to help local homeowners.