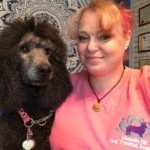 This segment brought to you by http://booksgrowbusiness.com/
The Place Where Professionals and Entrepreneurs Publish To Grow Their Business and Leave A Legacy.
In this segment, meet Michelle Hill, Founder of Michelle Hill Dog Training Academy.
This is an installment of the Small Business Update from across the Nation and in your town.
INFO: https://www.maryannehmann.com/
Watch: