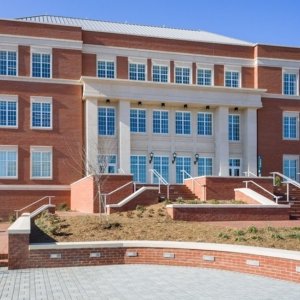 C5 Insight has announced that the company is exhibiting at the 2018 South Carolina Manufacturing Conference and Expo. The event is scheduled for September 11-12, 2018 at the TD Conference Center in Greenville, South Carolina. The annual conference and expo is South Carolina's most significant manufacturing event of the year. Over 250 companies from around the United States will be exhibiting at the event, which will include panel discussions on topics of interest to the manufacturing community, tours of manufacturing facilities, and a B2B matchmaking event.
The manufacturing sector has been heating up in the United States as the economy has been expanding and recent tax law changes and government policy initiatives have accelerated the resurgence of domestic production. That's good news for America's manufacturers, but competition is still intense in most industries and there is constant pressure for improved productivity in all aspects of manufacturing enterprises. More than any other industry, manufacturers are prioritizing digital transformation to increase productivity, deliver better customer experiences, and improve employee engagement.
C5 Insight personnel will be onsite at the event to help manufacturers evaluate progress with their digital transformation projects. Tools will be shared with manufacturers to help them measure their project status compared to best practices. They will also provide insight on the path to success for digital transformation and digital workplace projects for manufacturers including Customer Relationship Management (CRM), Business Intelligence (BI), and intranets to increase employee collaboration.
C5 Insight Managing Partner Geoff Ables said, "Although the potential return on investment on digital transformation projects for manufacturers is compelling, the failure rates are daunting. Root causes of project failure often reflect a focus on technology and not people and behavior. As an example, manufacturers trying to improve customer experiences are implementing CRM, but sales and marketing processes are people-first, whereas most manufacturing processes are task-first. Trying to wedge a task-first mentality into a customer relationship doesn't work. I've also observed manufacturers typically delegating the ownership of sales technology projects to the IT group. While IT needs to be involved, the sales, marketing, or customer care team should own it to successfully drive it forward."
C5 Insight was founded in 2002 and is a leader in delivering customer engagement and employee collaboration projects. The company has consulted with hundreds of companies around the world in a broad range of industries. The firm has twice been named to the Inc. 5000 list of fastest growing companies. For more information about C5 Insight, visit https://www.C5Insight.com.