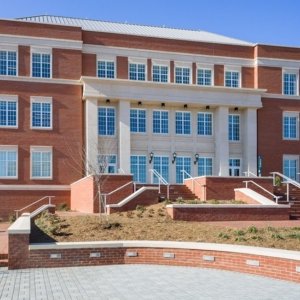 A company's digital workplace may be more important than the physical workplace in today's world, but explaining the value of a digital workplace investment to a leadership team can be a challenge. In response to this challenge, C5 Insight has developed an eBook that explores metrics that explain the value of the benefits that can be achieved from each of the 4 pillars of digital workplace success: Content Management, Collaboration, Automation, and Insights.
The typical goals of a digital business transformation include:
Better management of content, including policies and procedures and other digital assets, so they can be searched easily
Improved employee collaboration across departmental, geographical, and hierarchical boundaries
Rapid automation of routine tasks to improve productivity
Empowerment of employees with analytics about individual, team, and business-wide performance so they can transform insights into improvements and innovations.
C5 Insight's eBook, "Intranet and Digital Workplace Metrics," summarizes the results of a number of studies that describe return on investment of intranet and digital workplace initiatives such as SharePoint and Office 365. The statistics provided in the eBook combined with specific data about a business can be used to build a business case and assign an estimated ROI for digital workplace projects.
The eBook also summarizes a success formula for intranet and digital workplace initiatives. It starts with a solid foundation including a roadmap with short-term milestones, a clear understanding of expected return on investment, continuously evolving governance policies, and helping the team through the change. Just as a physical workplace requires constant attention, a digital workplace is no different. Keep the digital workplace moving forward by establishing the right leadership team, project meeting cadence, and selecting individuals that can engage in coaching and feedback with the team. It's also important to remember the basics. An intranet should make it easier for a team to listen to each other and to customers; understand and analyze data; connect with each other using consistent, but flexible processes; know how they are performing, so they can continuously improve; and help create a great culture.
"Intranet and Digital Workplace Metrics" is available for download at http://www.c5in.co/intranet-roi-ebook.
C5 Insight was founded in 2002 and is a leader in delivering customer engagement and employee collaboration projects. The company has consulted with hundreds of companies around the world in a broad range of industries. The firm has twice been named to the Inc. 5000 list of fastest growing companies. For more information about C5 Insight, visit https://www.C5Insight.com.