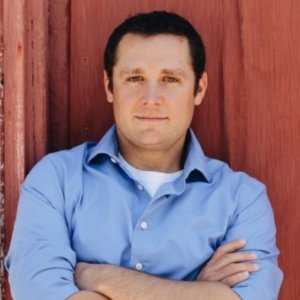 Joel Hawbaker is a man who wears many hats. Inspirational speaker. Leadership expert. Award winning high school teacher. Soccer coach. Author. He has also helped teach leadership classes at Duke University for its Summer Studies and TIP programs attended by gifted high school students and was recently our radio show guest.
It's his work concerning leadership that is getting fast attention amongst people of all ages and from all life stations. His belief is that confident humility is the true path to effective leadership and writes about these beliefs in his book, Inverted Leadership: Lead Others Better by Forgetting About Yourself.
Throughout the course of the interview, Joel discusses the building blocks required to have better relationships, beginning with both confidence and humility; he then talks about how better relationships lead to more effective leadership.
Joel believes that real life leadership is just as important as any other type of leadership, saying, "Most of us aren't going to be corporate CEOs or military commanders or professional sports coaches or athletes." No disrespect to the aforementioned people, but Joel says that everyone is a real life leader: volunteers, civic leaders, small business owners, parents, teachers, etc. He goes on to advise that the smaller the audience, the more important the role of a leader becomes because of the higher degree of influence a leader can have on a smaller group. As a result, it is crucial to be consistent, to be honest, to lead with integrity, and to pursue the right things in every leadership role.
Real life doesn't always present the opportunity for soundbite messages, but Joel manages to offer a few key words of wisdom to the audience concerning self-awareness and the role it plays in leadership. People must know who they are, what they believe, and what they stand for before they can lead others to discover these things in their lives as well.
Learn more about Joel Hawbaker and Real Life Leading by visiting his website: https://reallifeleading.com/ and by listening to his interview, available now on iTunes, Stitcher, iHeart Radio, and the Business Innovators network. https://businessinnovatorsradio.com/joel-hawbaker-with-real-life-leading-interviewed-about-confident-humility/