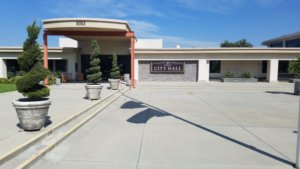 Dietz Towing has signed a Tow Service Agreement with the California Highway Patrol, to provide
towing service
in the Fontana, California area. With this expanded service area, motorists can experience the highest levels of professionalism and customer service that is the hallmark of the Company. Dietz Towing is locally owned and operated by the same family since 1972. They have been proud sponsors of local law enforcement and fire departments. With more vehicles on the road, there's a huge need for dependable tow companies with an increased coverage area extending into Fontana. Dietz already serves this area, but now it's under a formal agreement with the CHP.
Dietz maintains a modern fleet of flatbed tow trucks. The trucks are inspected on a regular basis and conform to the rigorous specifications created by the California Highway Patrol. All Dietz Towing tow truck drivers undergo background checks and on-going training classes to make sure they are up-to-date on all safety requirements and techniques. More information can be found at: https://dietztowing.business.site
Terry Jordan of Dietz Towing says: "It is our honor to serve the California Highway Patrol in the Fontana area, by maintaining our professional approach toward safety and dependability as we provide towing services to the motorists of the community."
The California Highway Patrol routinely allows tow companies to apply for a spot in the rotation to provide towing related services in their jurisdiction. The application process requires the tow companies to submit current pricing, permits, employee background checks, in addition to tow truck and tow yard inspections. The benefit of allowing businesses to apply for a spot in the rotation and pass the rigorous requirements is that motorists are assured that the providers are best-of-class in providing towing and related services. The new Tow Service agreement, to provide service in the Fontana, California area went into effect in the Summer of 2018 and goes for 2 years.
Towing a vehicle is something that shouldn't be attempted by someone without expert training, and getting in touch with an expert like Dietz means that the motorist is more likely to avoid serious injuries or accidents. Furthermore, botching the towing of a vehicle can lead to significcant damage to the vehicle, or additional damage to passing cars, or even nearby property and people.
Jordan said: "The Fontana area's growth has prompted the California Highway Patrol to add more tow companies to their rotation and we are excited to be chosen as one of the newest providers."
Interested parties can get keep up-to-date with Dietz Towing by going to: https://bd4.us/fontanatowing
Full details and directions can be found on the company's Google Maps page https://goo.gl/maps/gy2MqQMrBGN2
About Dietz Towing,
Dietz Towing was founded in 1923 in Ontario, California and has been at its present location since 1981. The Company provides towing services, battery jump start services, flat tire change services, car lockout services, emergency fuel delivery services and roadside assistance services. The business is open 24 hours a day for towing. The business office is open during normal business hours, excluding major holidays. For more information about Dietz Towing, please see our website, https://dietztowing.business.site
Location Info:
Dietz Towing
1300 E Holt Blvd, Ontario, CA 91761
(909) 986-2703